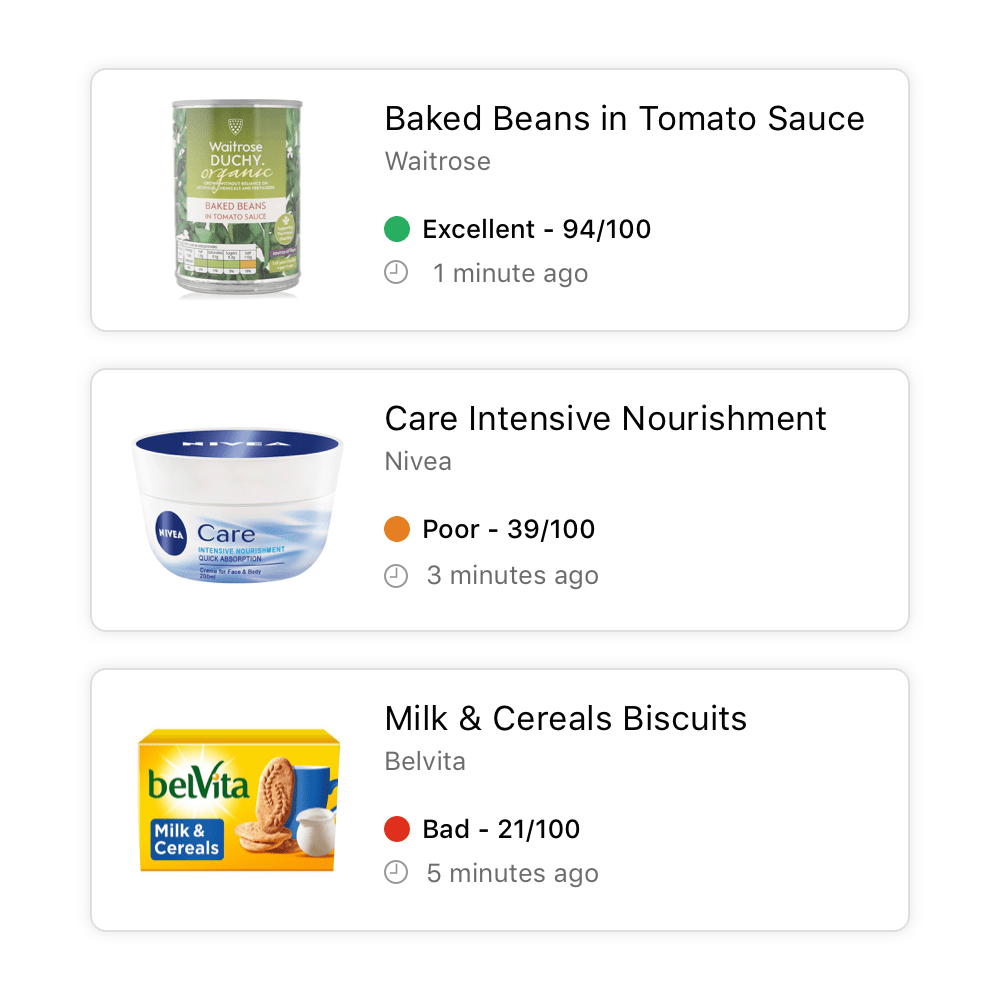 Evaluate the quality of your purchases
Do you really know what you're buying?
We do! Yuka scans your products and analyzes the impact on your health. In the blink of an eye, it deciphers labels for you: you see the products that are good and those that are best avoided.
Get recommendations for better products
When you scan a product with a bad score, Yuka recommends an equivalent product that is better for your health. These recommendations are made completely independently.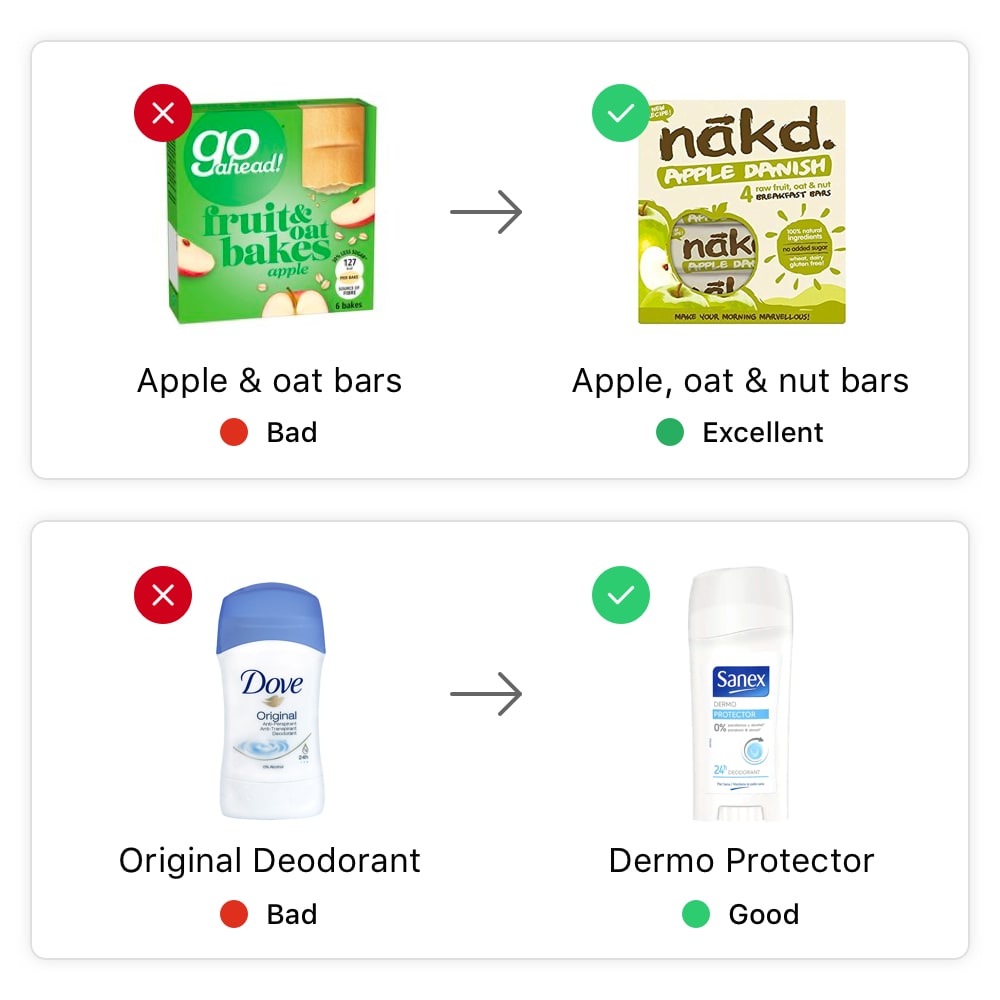 Yuka displays the history of scanned products. You identify the impact of each product on your health with a simple color code.

Yuka analyzes food products and explains the score of each product in a detailed product sheet.

Yuka analyzes cosmetics and hygiene products. To better understand a product's score you can access a detailed list of ingredients.

For mediocre or poor products that you have scanned, Yuka independently recommends similar products that are better for you.
I am a Yuka SUPER FAN !
I use to spend so much time analyzing labels, now it's really easy.

Camilla

It is great, practical, perfect and functional. I love this application 😍 it means we can eat healthy 👍, well 👍 and balanced 👍. I definitely recommend it.

John

I find this application amazing and extremely practical ! Really great!

Chloe
A 100% independent project