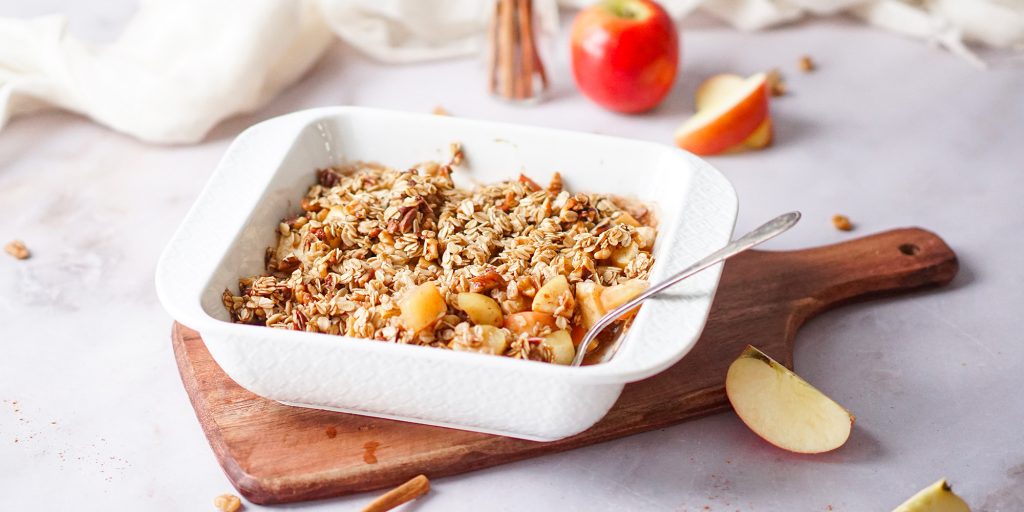 Whether you're looking for the perfect dinner dessert or a sweet afternoon snack, try our gluten-free and vegan apple crisp!
Ingredients
6 servings
For the filling:
6 medium apples
½ juiced lemon
1 tsp cinnamon
¼ tsp nutmeg
¼ cup maple syrup
For the crisp:
¾ cup rolled oats
¼ cup chopped pecans
¼ cup chopped walnuts
⅓ cup maple syrup
¼ cup coconut oil
½ tsp cinnamon
a pinch of sea salt
Directions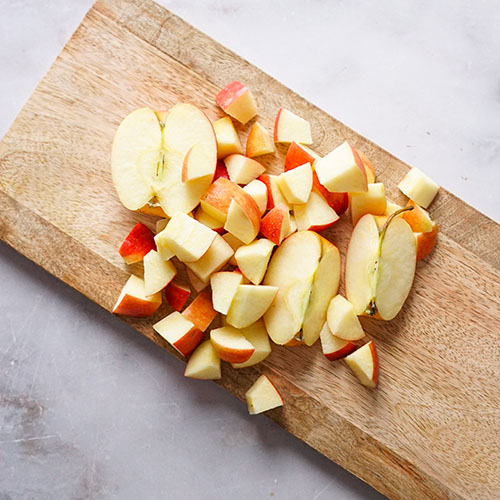 1
Preheat the oven to 350° Fahrenheit. Cube the apples into bite-sized pieces, transfer to a large mixing bowl and cover with lemon juice.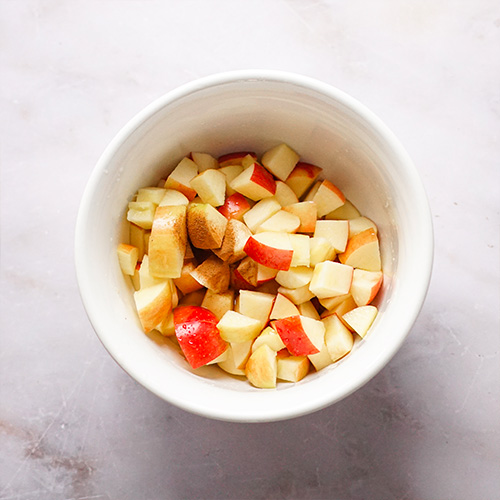 2
Add cinnamon, nutmeg, and maple syrup to the bowl and stir until the apples are evenly coated.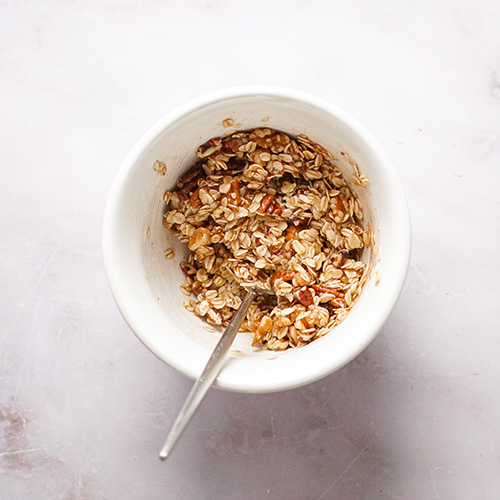 3
In a separate bowl, combine oats, pecans, walnuts, maple syrup, coconut oil, cinnamon, and a pinch of sea salt for the crisp. Mix until evenly combined.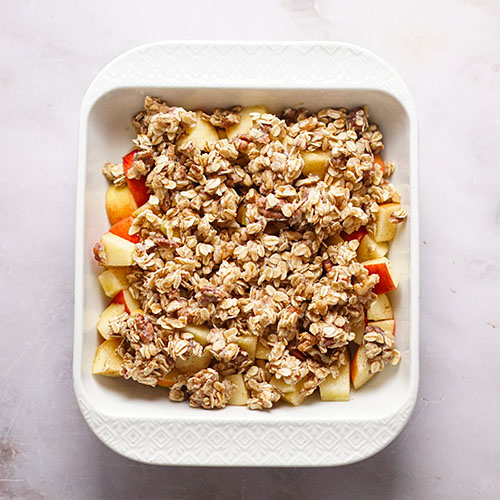 4
Finally, spread the apple mixture into an 8×8 inch ceramic baking dish and sprinkle the oat mixture on top.
Bake for 40-45 minutes, or until the apples are tender, and the granola is toasted.
Enjoy warm! 😋