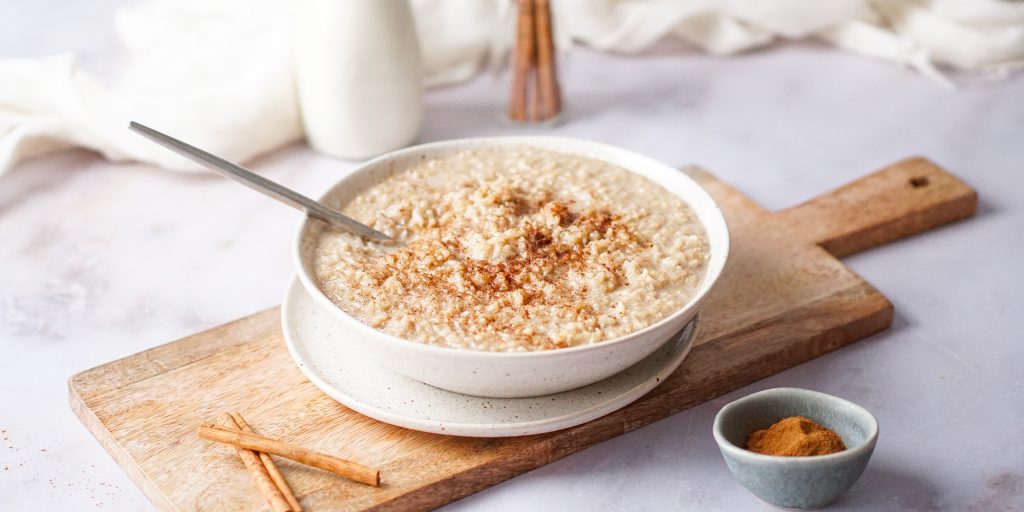 Did you know that you can make home-made rice pudding from only 5 simple ingredients? 🍮
Here comes our super tasty and very simple recipe, a healthy alternative to industrial dessert creams, free from any additifs and industrial sugar.
Ingredients
4 servings
1 cup brown rice
¼ cup maple syrup
3 1/2 cup full fat coconut milk
1 tsp cinnamon, plus more for serving
1 tsp vanilla extract
Directions
1
Combine all the ingredients except 1 cup of coconut milk into a small pot over high heat.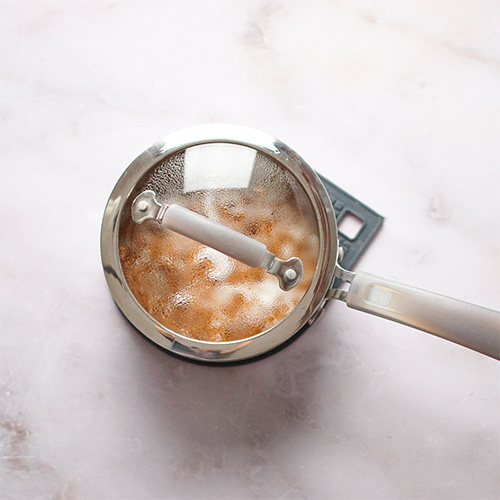 2
Bring the mixture to a boil. Once boiling, lower the heat and cover. Simmer the mixture stirring occasionally.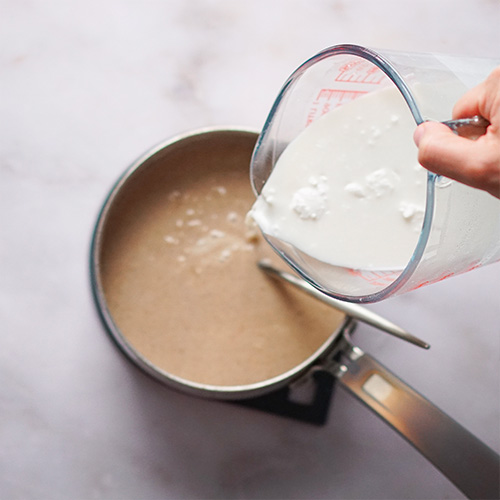 3
After 45 minutes, add the remaining 1 cup of coconut milk. Stir and continue cooking for an additional 20-25 minutes, or until the rice is tender and the mixture is thick and creamy.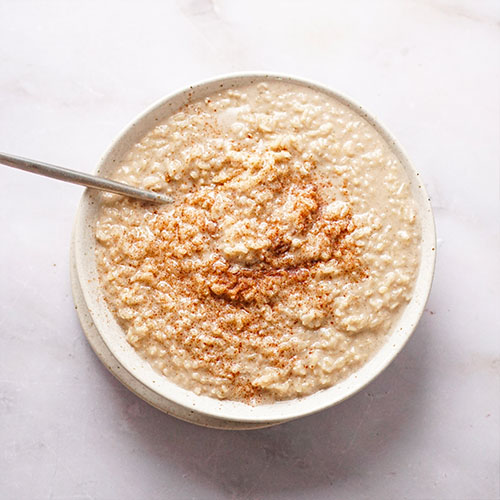 4
Transfer the rice pudding into 4 small bowls. Serve it warm with a pinch of cinnamon on top!
Our tip: you can double the ingredients and store the extra portions in the fridge for a couple of days.
Enjoy 😋