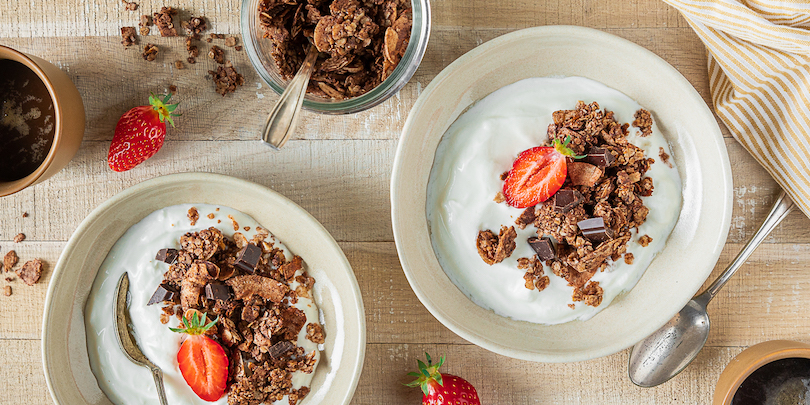 Store-bought granola is often full of additives and refined sugar. Check out our healthy yet indulgent recipe 🍫 with easy to find ingredients! The hardest part will be not eating it all right away!
Ingredients
400g of granola
3 cups granola
2 1/4 cups oatmeal
4 tablespoons coconut shavings
2 tablespoons slivered almonds
1 tablespoon of unsweetened cocoa powder
3 tablespoons melted coconut oil
3 tablespoons of maple syrup
1 teaspoon of vanilla extract
A pinch of salt
1/2 cup of dark chocolate chips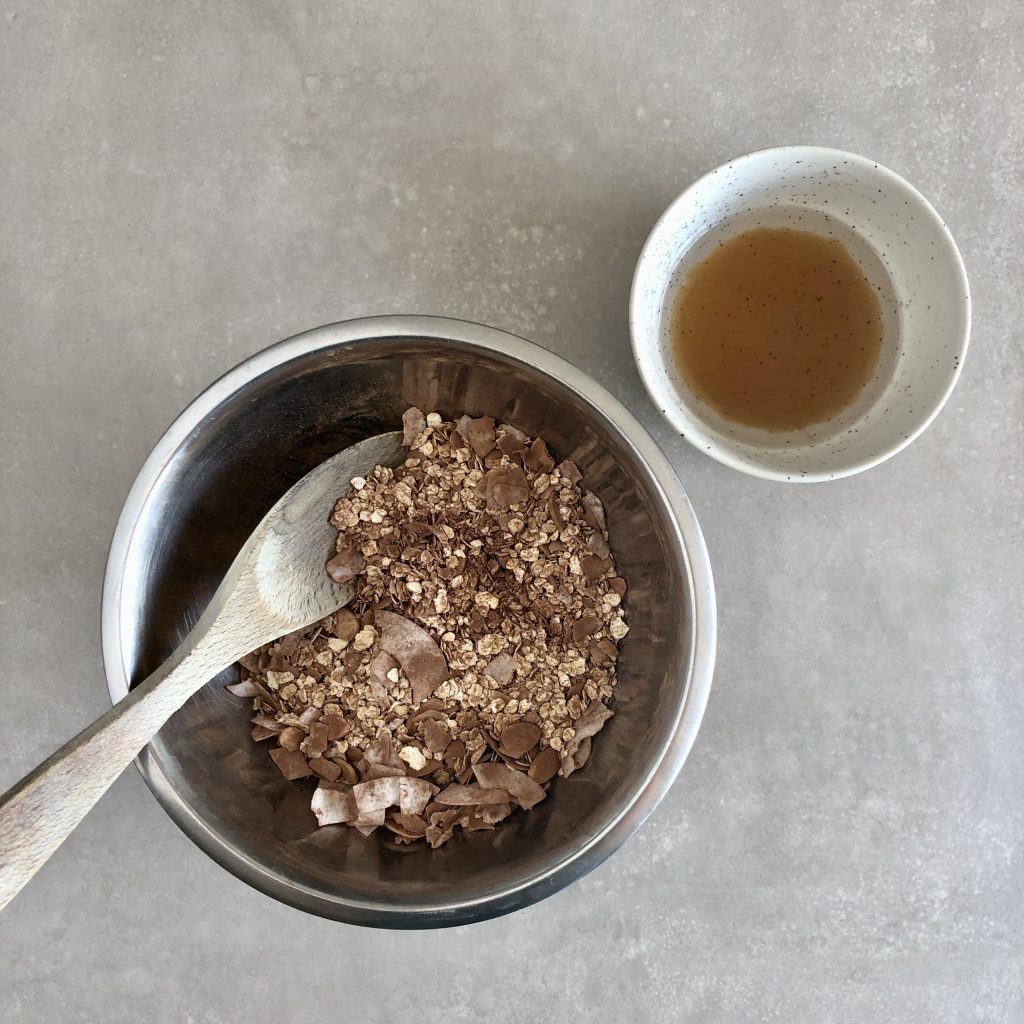 1
Preheat the oven to 320°F. Pour the oats, coconut shavings, flaked almonds and cocoa powder into a bowl. In another bowl, whisk together the melted coconut oil, maple syrup and vanilla extract. Pour this mixture over the dry ingredients and mix evenly.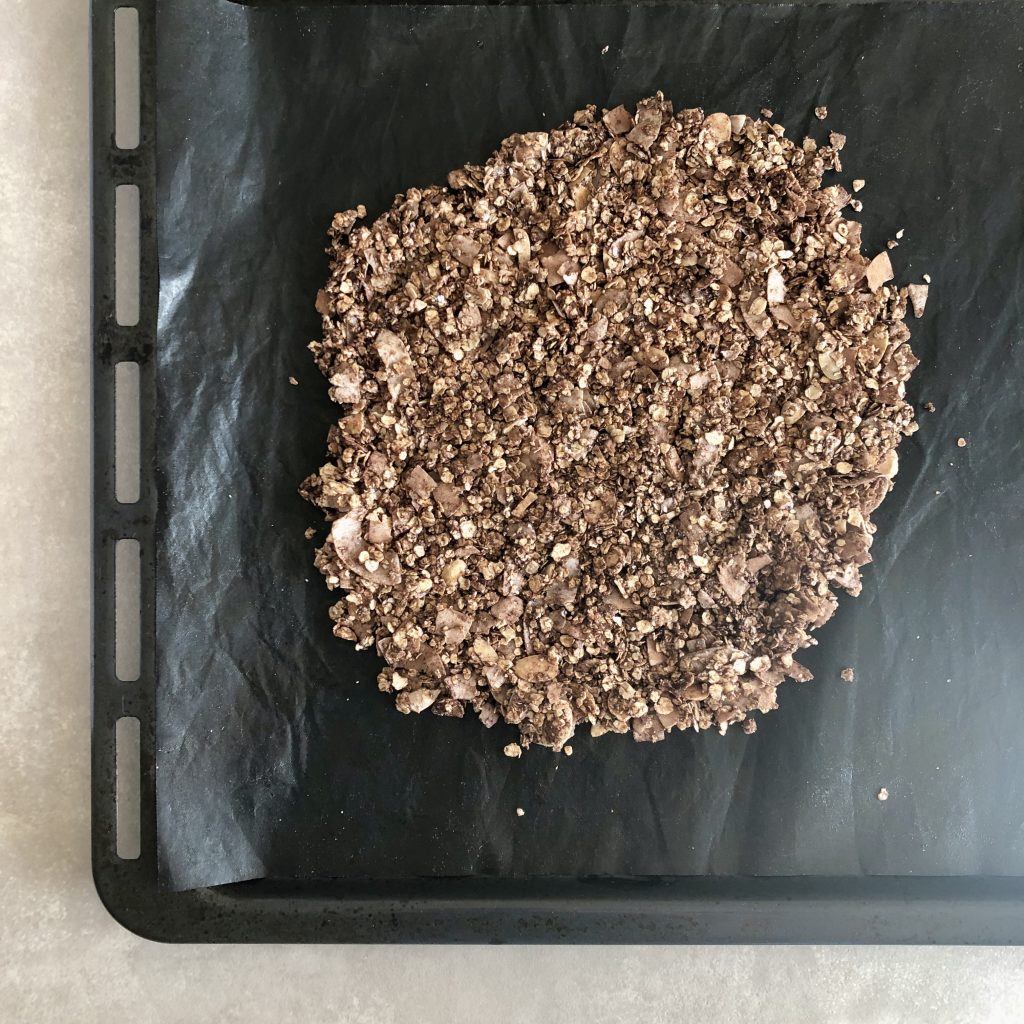 2
Spread a thin layer of granola on a baking sheet covered with parchment paper. Press down well and bake for about 20-25 minutes, stirring halfway through. When removed from the oven, let the granola cool on the baking sheet. Once it is completely cool, add the chocolate chips.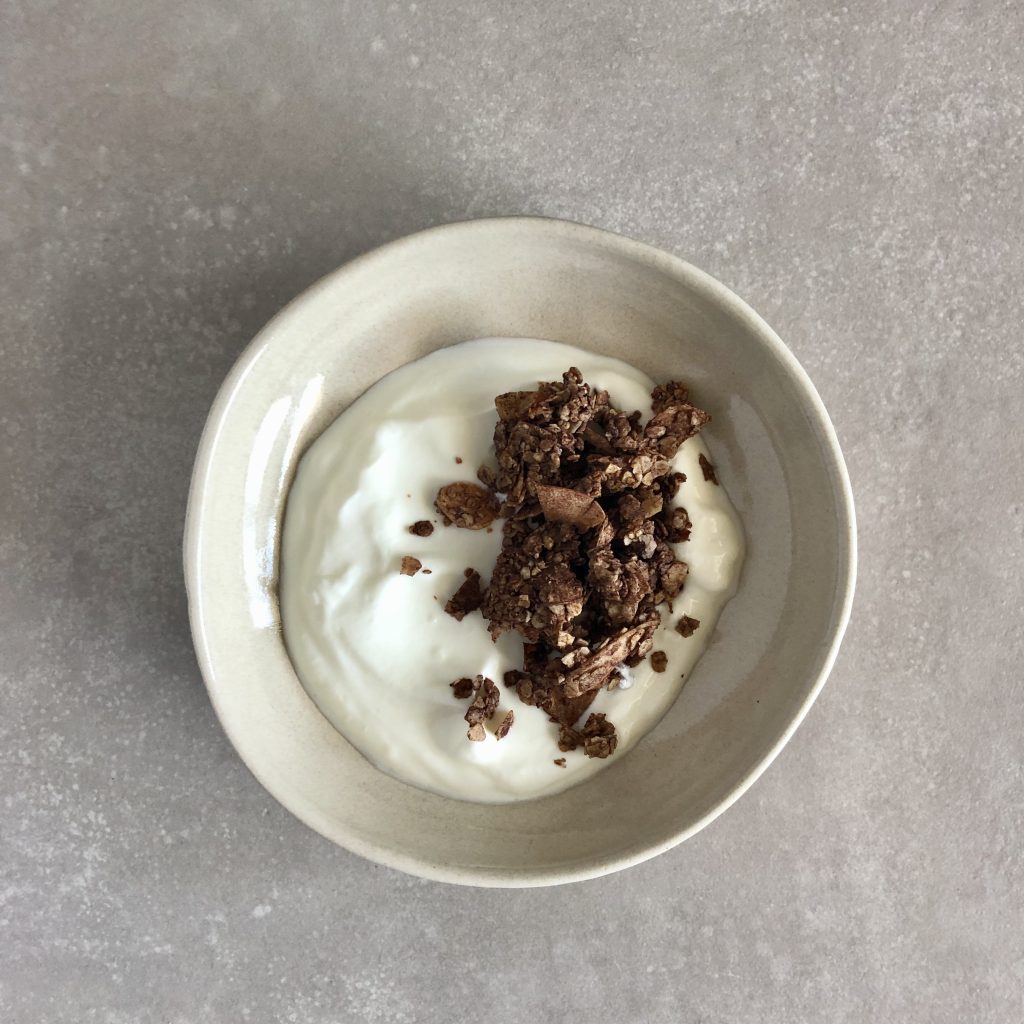 3
Serve the granola in a bowl with plant-based yogurt and any fresh seasonal fruit of your choice.
You can store the granola in a jar for about 10 days.
Bon appétit 😋