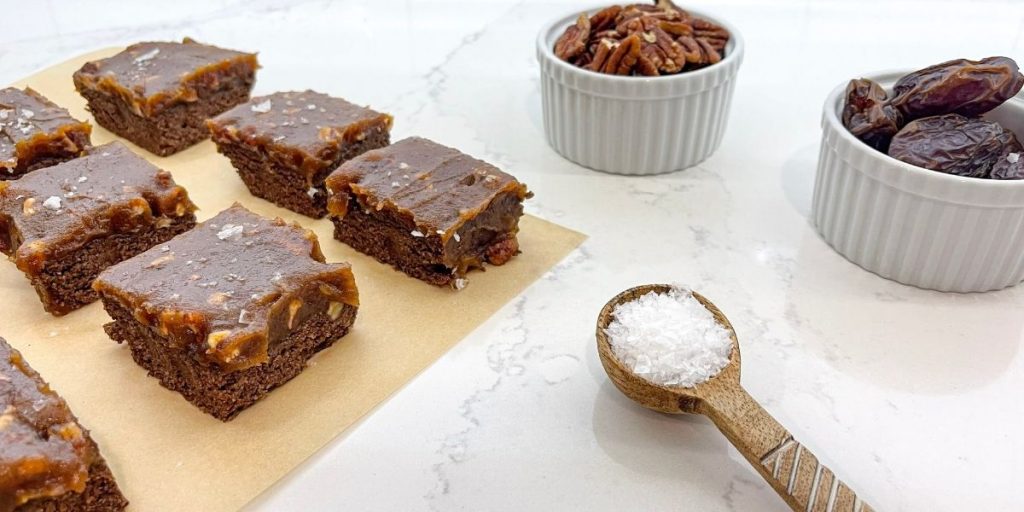 Are you looking for a tasty and healthy afternoon snack? Let yourself tempt by our gluten-free Turtle Brownies with an easy-to-make date caramel topping without added sugar. Promised, it'll melt in your mouth!
2 cups Medjool pitted dates packed
1 tbsp flaxseed meal
1 cup oat flour
1 cup almond flour
1/2 cup cocoa powder
1 tsp baking powder
1 tbsp coconut oil
1/2 cup unsweetened almond milk
1/4 cup pecans
1 tsp vanilla extract
salt
Steps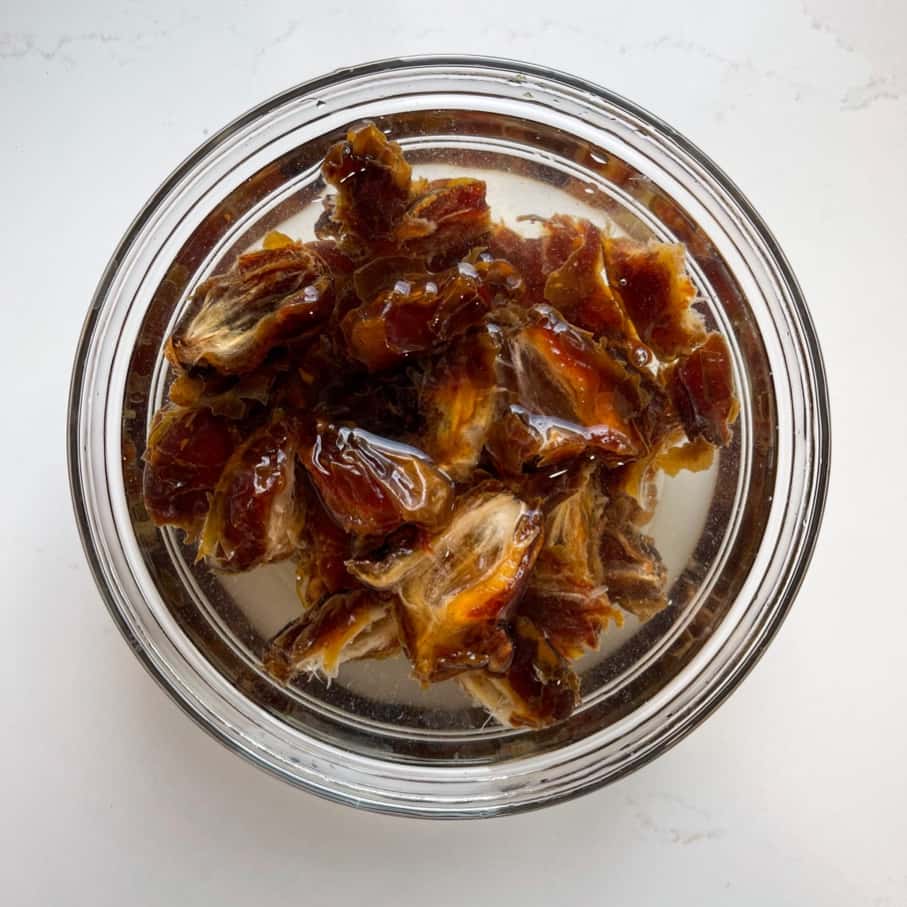 1
Preheat the oven to 350°F. Then fill a medium-sized bowl with room temperature water and add the pitted dates to soak for 15-20 minutes.
2
In a small dish, mix the flaxseed meal with 2 1/2 tbsp water and stir. Let it rest for 5 minutes to thicken.
3
In a separate bowl, mix oat flour, almond flour, cocoa powder, baking powder, and a pinch of salt. Then fold in the melted coconut oil, almond milk (leave 1 tbsp aside for the date caramel), vanilla extract and add the flax egg.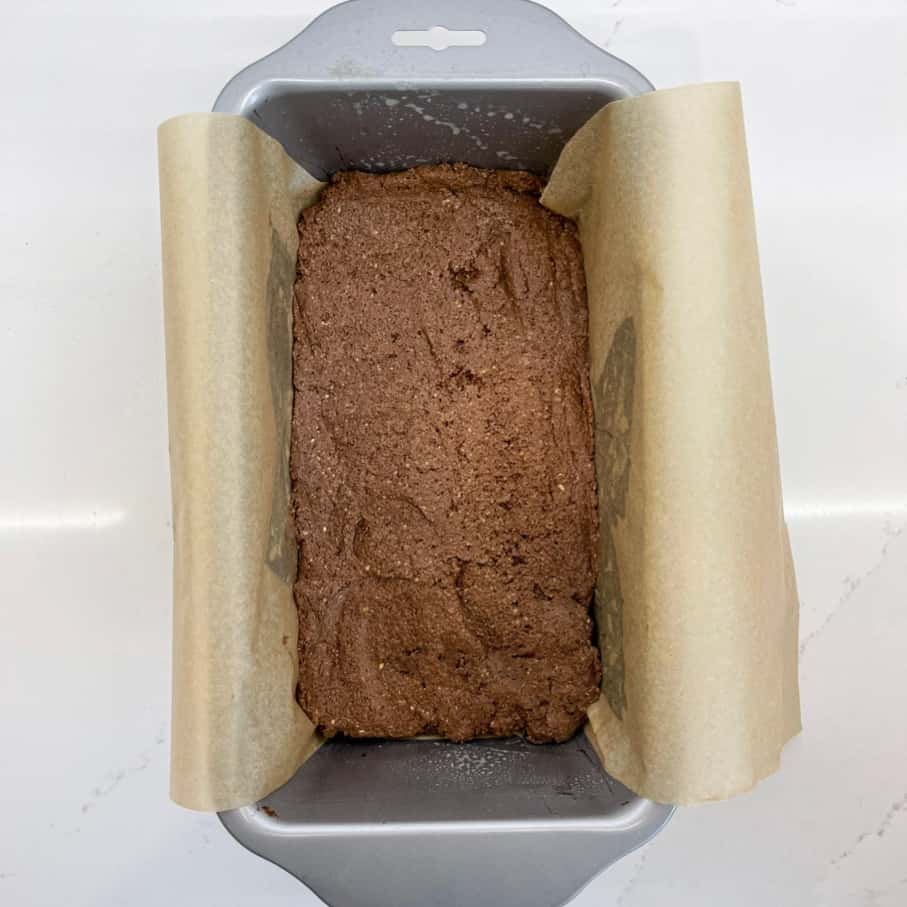 4
Line an 8in by 4in loaf pan with parchment paper, transfer the batter and bake for 10-12 minutes.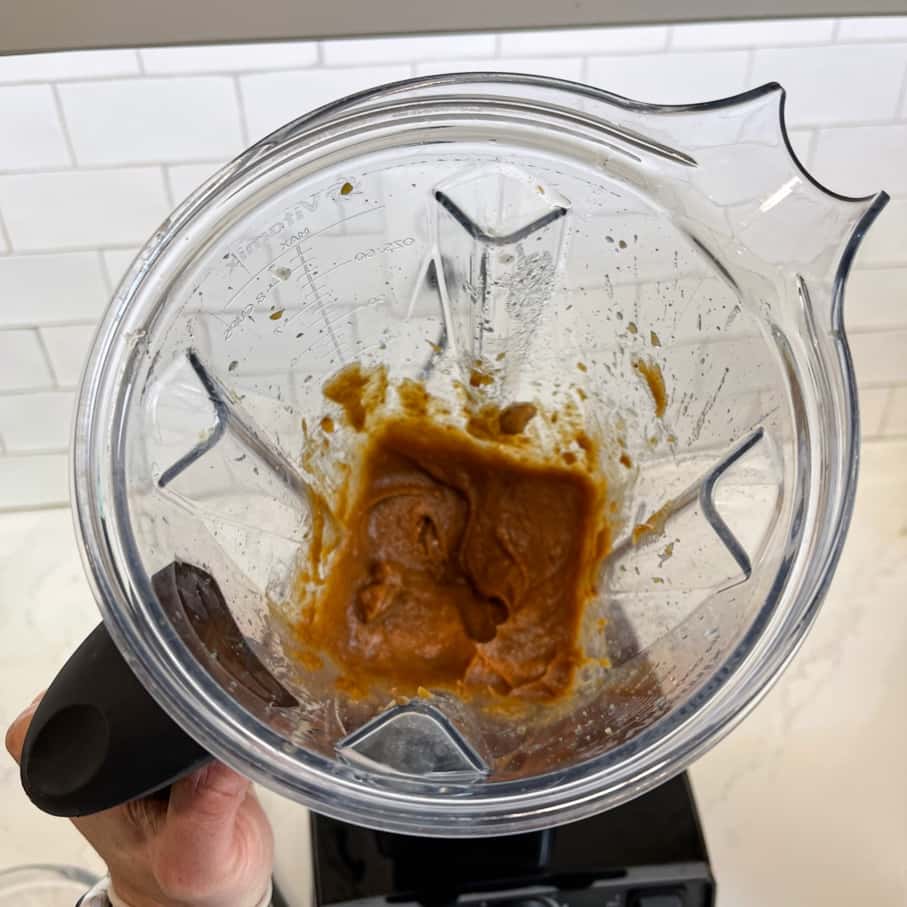 5
For the date caramel, strain the dates and put them to a high-speed blender. Add 1 tbsp almond milk, 1 tbsp vanilla extract, 2 tbsp water, and a pinch of salt and blend until the mixture is smooth.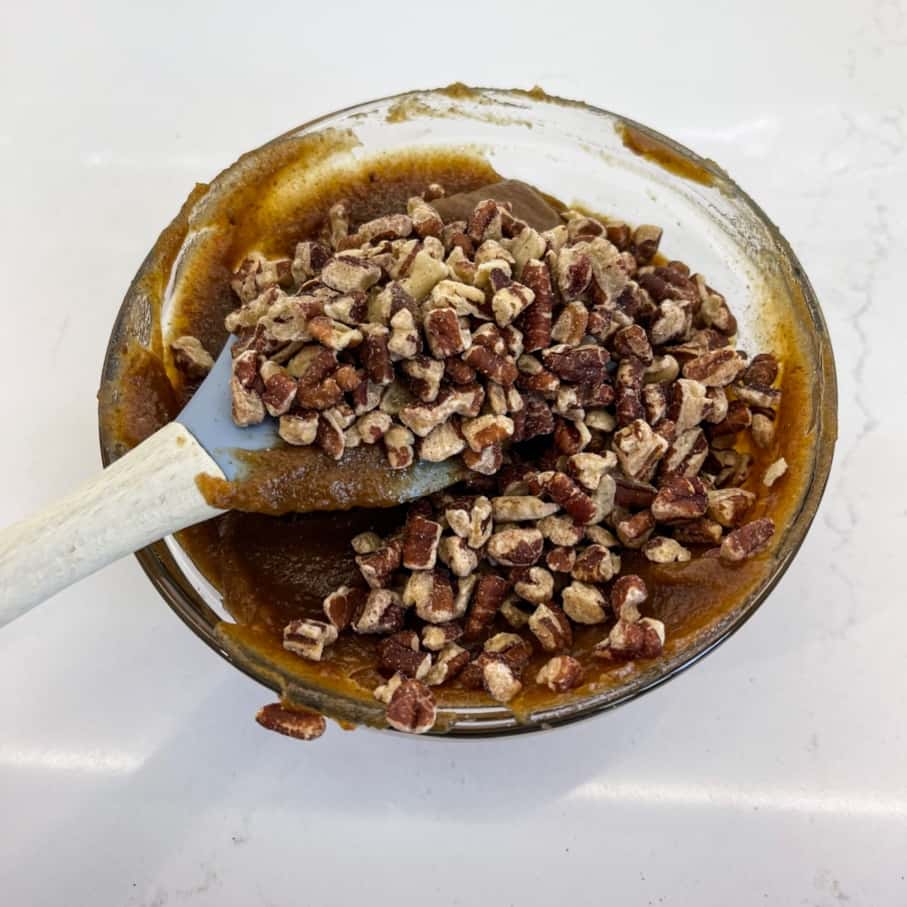 6
Transfer the date caramel to a mixing bowl and fold in
the pecans.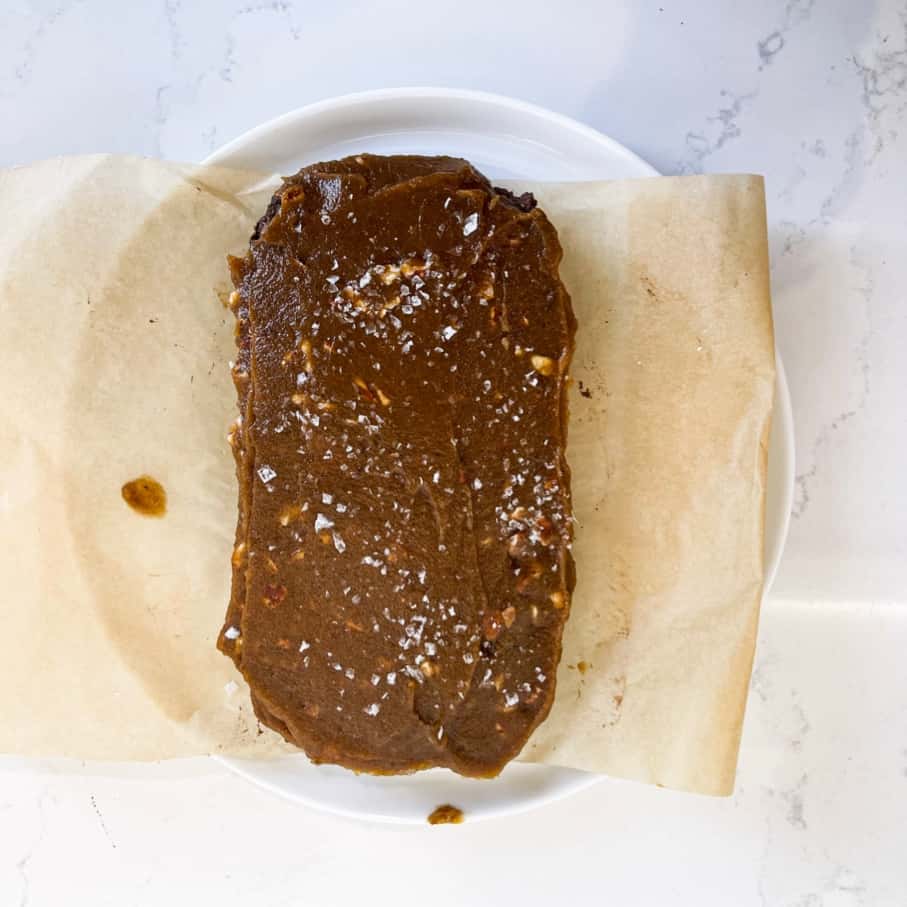 7
Allow the brownies to cool completely. Then spread an even layer of the date caramel on top of the brownies.

Optional: Sprinkle the top with sea salt.
Taste and let them melt in your mouth! 🤤