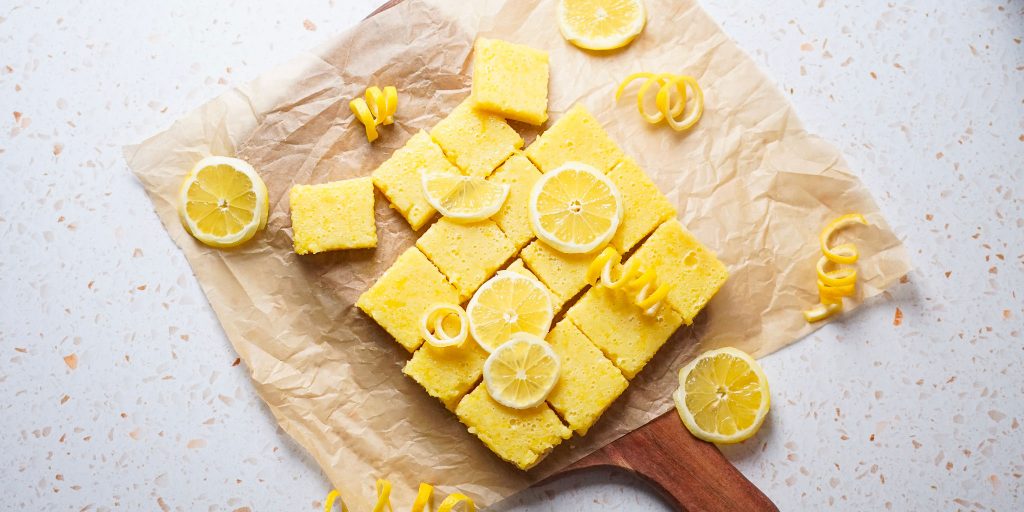 Do you like to mix sweet and sour? Then try our easy-to-make zesty lemon bars made out of only 5 raw ingredients!
For the custard, you can either use lemon juice from the store, or press 5-6 lemons to make fresh home-made juice. If you plan to use the zest, make sure to use untreated lemons 🍋
Ingredients
16 squares
2 cup & 2 tbsp almond flour
4 tbsp coconut oil
½ cup honey
4 eggs
6 lemons (or ½ cup lemon juice)
Directions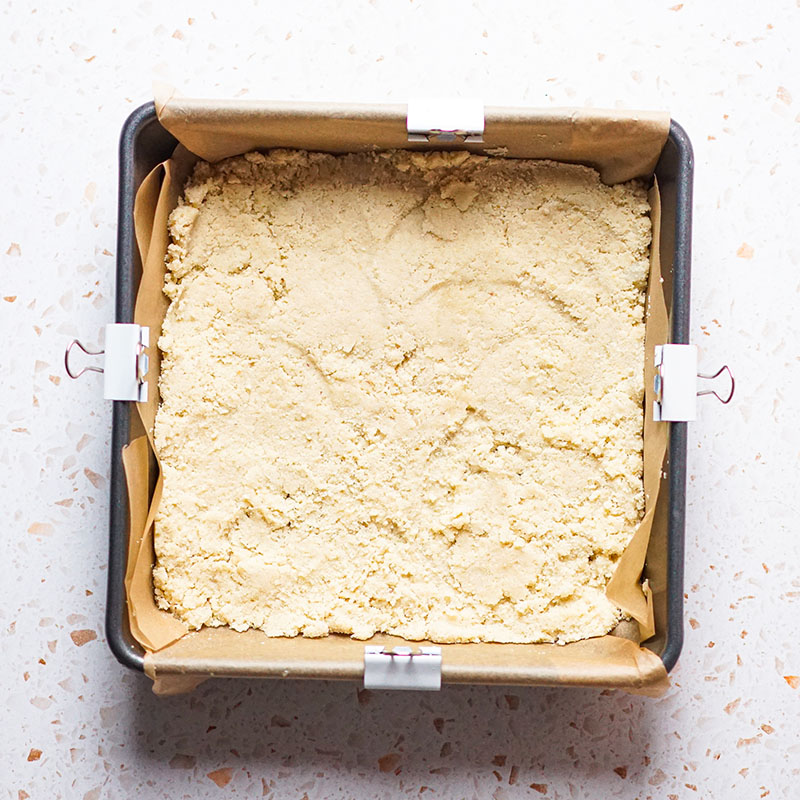 1
Preheat the oven to 325°F. For the crust, combine 2 cup almond flour, 4 tbsp melted coconut oil, 1 tbsp honey and add a pinch of sea salt. Then press into an 8×8 inch pan lined with parchment paper.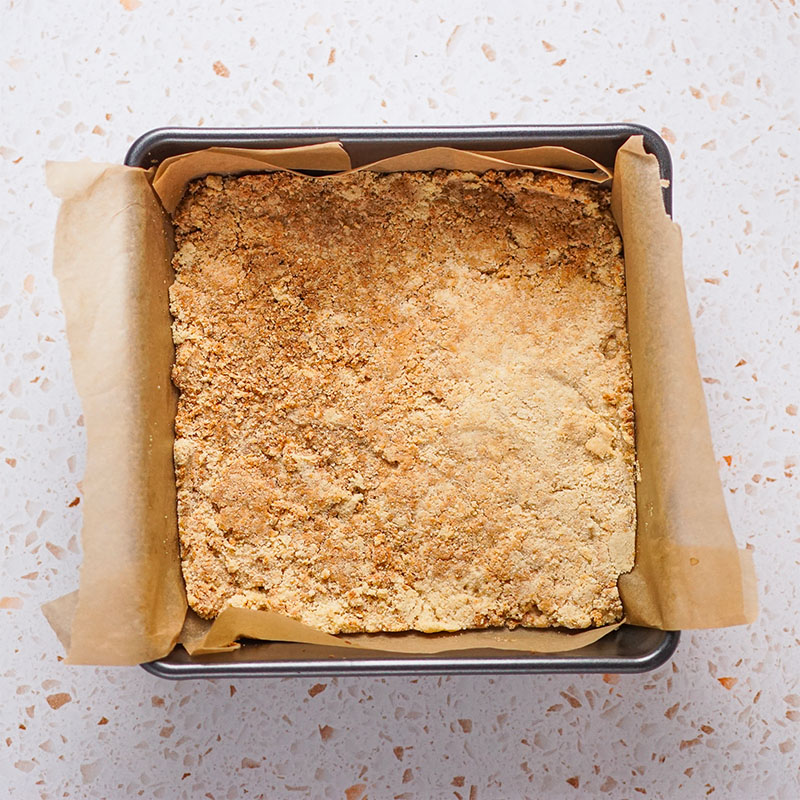 2
Bake for 10-12 minutes, or until it is lightly toasted and golden.
In the meantime, zest and press the lemons.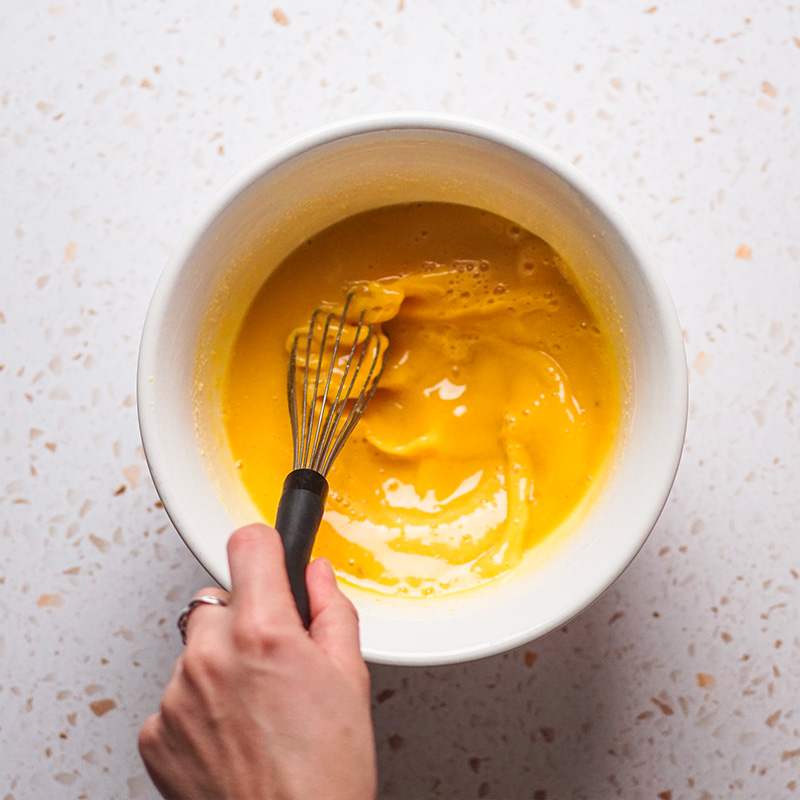 3
For the custard, use 1/2 cup of juice and 2 tbsp of zest and whisk them together with eggs, honey and 2 tbsp of almond flour until completely combined.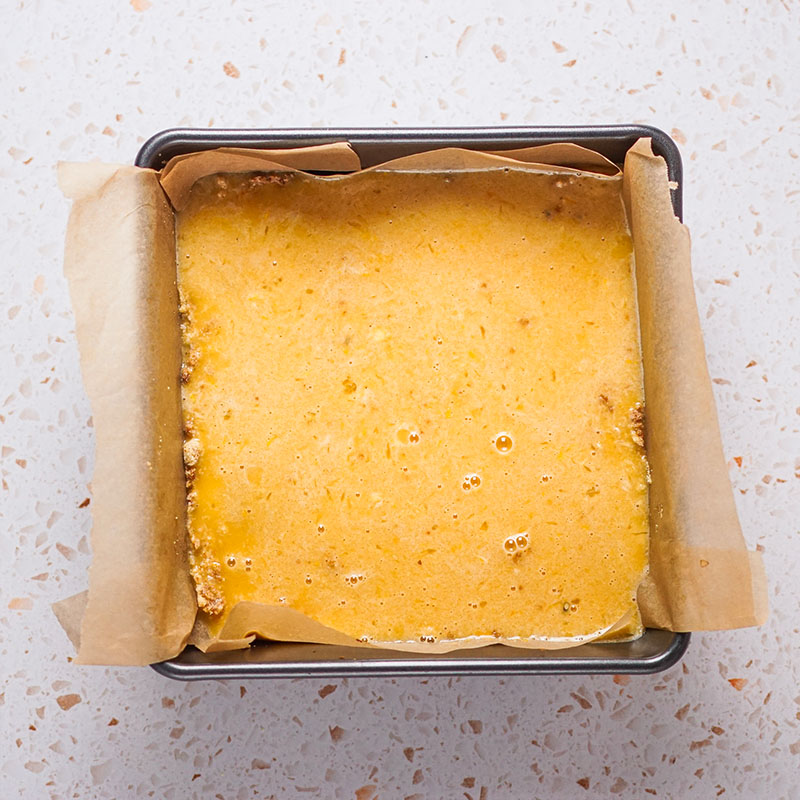 4
Once the crust is toasted, remove from the oven and carefully pour the lemon-mix over. Return to the oven for 20-25 minutes, or until the custard is set in the center with just a slight jiggle.
Allow to cool completely before removing from the pan.
Finally slice the bars into 16 squares, serve with a pinch of zest and enjoy 🤤