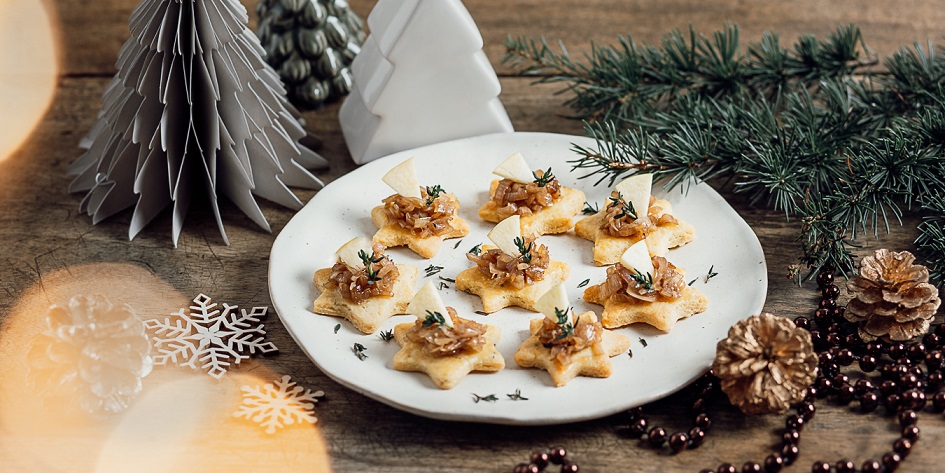 How could anyone resist this delicious sablé? It has parmesan, thym, apples and a delicious shallot confit! It is bound to be the star at your Christmas table! The best part of this recipe? You can prepare everything in advance! All you'll have left to do is dress and serve them! 😉
Ingredients
30 sablés
Sablés:
3/4 cups of flour
3.5 tablespoons of butter, diced in small cubes
3.5 tablespoons of olive oil
2 tablespoons Parmesan cheese, grated
1 egg
1 teaspoon thyme
Garnish:
6 shallots
1 tablespoon brown sugar
1 tablespoon balsamic vinegar
1 teaspoon all-spice
2 organic Honey Crisp Apples or similar
2-3 sprigs of thyme
Salt and pepper to taste
Olive oil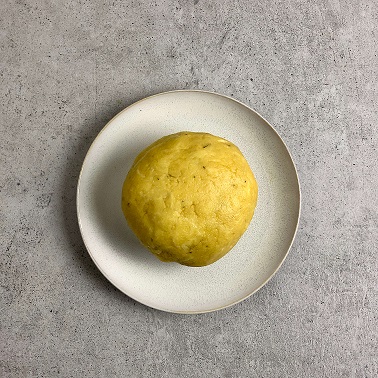 1
Pre-heat your oven at 160 °C. In a large bowl, add the parmesan cheese, butter, olive oil, thyme and egg and mix these together until you have a homogenous paste. Next, add the flour and work the dough until the flour is fully incorporated. Roll dough into a ball and let it sit for 30 minutes.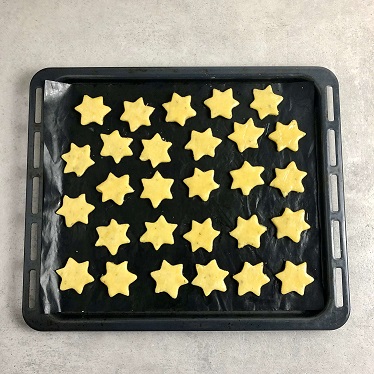 2
Make sure to cover your work area with plenty of flour, and with the help of a rolling pin roll out dough until you have a sheet about 3mm thin. You can roll out the dough between two sheets of parchment paper if you wish, this should make it a little easier! Select the cookie cutter of your choice and cut out shapes on the dough you've rolled out. Place on a baking sheet covered with a sheet parchment paper, spacing out the sablés about 2 inches from each other. Bake for 18-20 minutes or until golden. Once you pull them out of the oven, place on a cooling rack and set aside.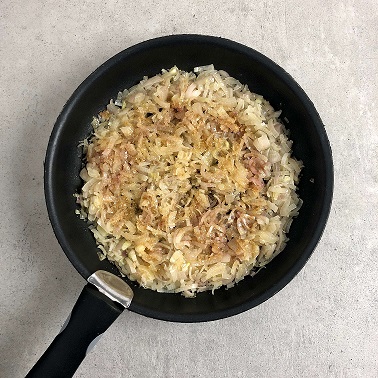 3
Peel and finely mince shallots. Heat a sauce pan with a little olive oil in it and sauté the shallots until they are translucent. Sprinkle with brown sugar and deglaze them with the balsamic vinegar. Keep the shallots cooking over a low-fire for about 20 minutes, stirring regularly. Season with salt, pepper and all-spice.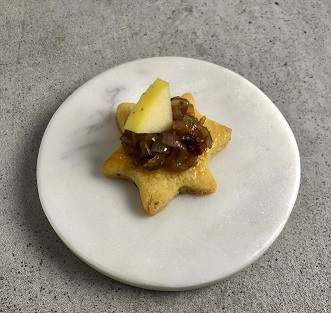 4
Once your sablés have cooled, add a little shallot confit on each one. Cut out small triangle shapes from the apples (about 1-2 inches) and place one or two on each sablé. Decorate with a little fresh thyme on each one!
Enjoy! ⭐️