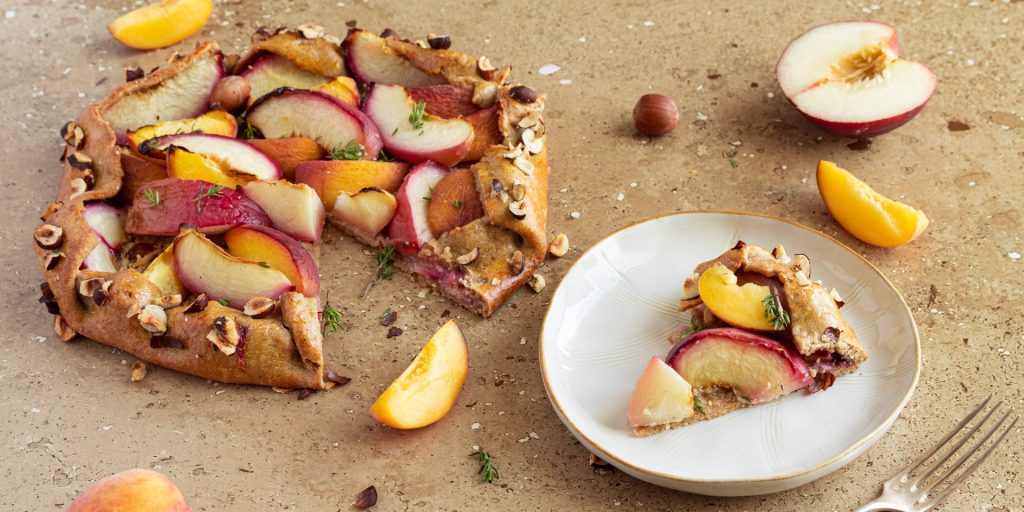 Rich in fiber and vitamin C, peaches are excellent eaten or cooked! Once you taste this rustic tart, you'll never look at this summer fruit the same way again.
Ingredients
6 peoples
Sweet pastry:
1/2 cup semi-whole wheat flour
2 tablespoons hazelnut powder
4 tablespoons brown sugar
3 tablespoons olive oil
7 tablespoons cold water
1 pinch salt
1 egg yolk for gilding (optional)
Topping:
5 peaches
4 tablespoons hazelnut powder
2-3 sprigs of thyme
1 tablespoon hazelnuts (optional)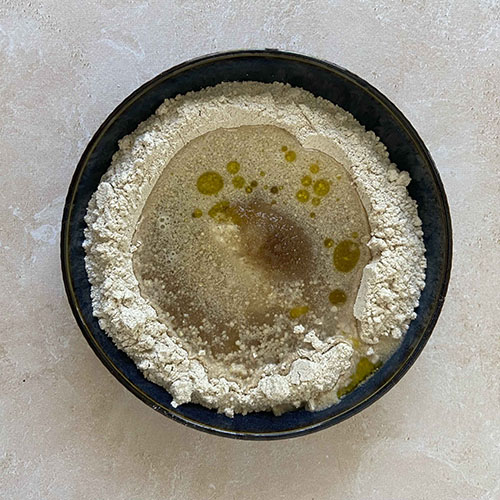 1
Prepare the tart dough: mix the flour, hazelnut powder, salt and sugar in a bowl. Pour in the olive oil and water, and mix to obtain a smooth dough. If it's a little sticky, you can add a little flour.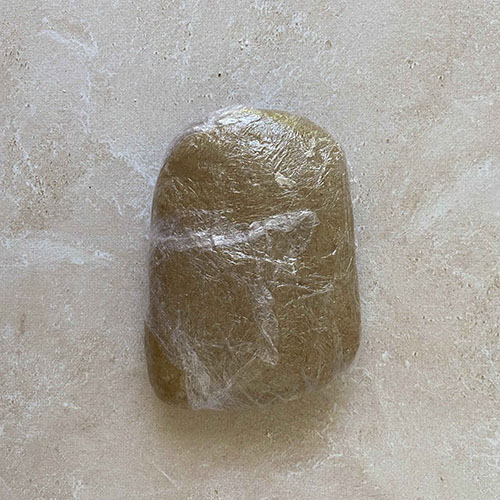 2
Form the dough into a ball and cover. Set aside in the fridge. Wash and quarter the peaches.
3
Roll out the dough on a sheet of parchment paper.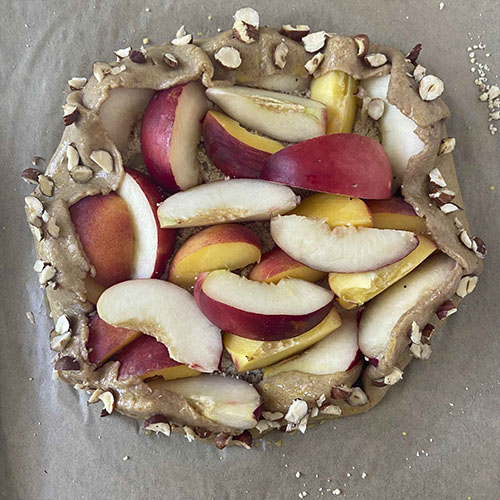 4
Pour the hazelnut powder over the dough, leaving about 2 cm free around the edges. Then arrange the peach quarters, add a little thyme and fold the edges of the pastry towards the center of the tart. To obtain a golden-brown pastry, you can use a kitchen brush to spread the beaten egg yolk around the edges, and add any crushed hazelnuts.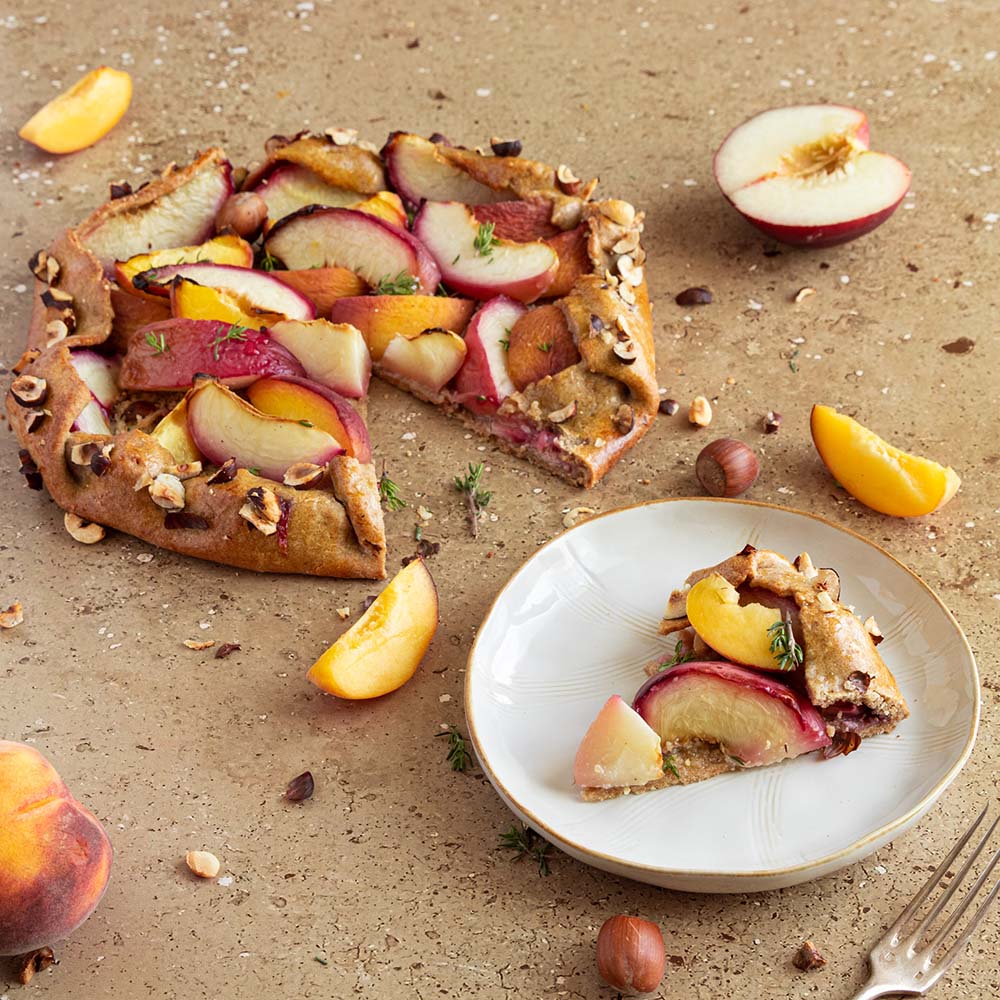 5
Place the tart on an ovenproof tray and bake for 25-30 minutes at 360°F, or until golden
Bon appétit! 😋