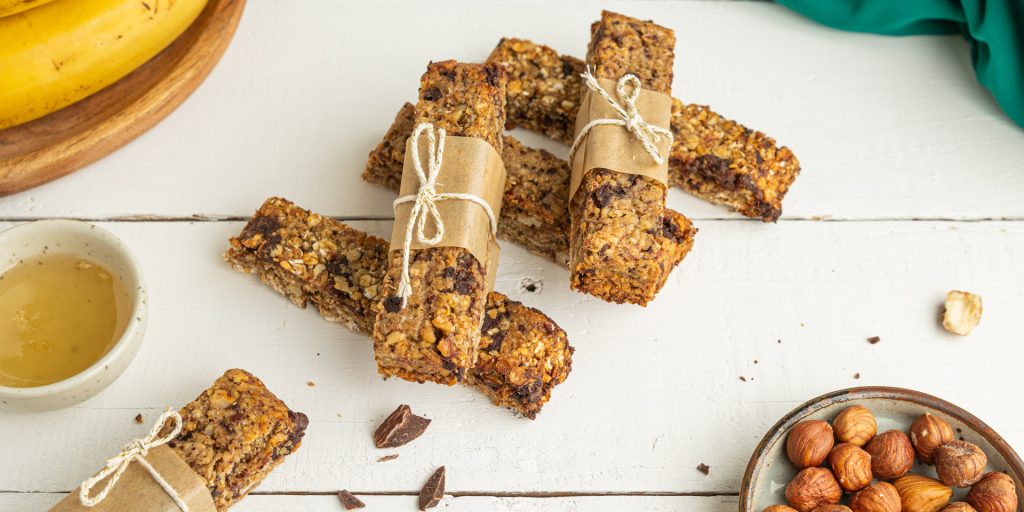 Manufactured granola bars are often loaded with refined sugars and additives. This recipe has only a handful of ingredients that you should already have at home! 🍌🍫 What are you gonna have for a snack?
Ingredients
6 bars
¾ cup of oats
½ cup of hazelnuts
½ cup of dark chocolate
1 ripe banana
1 tablespoon of honey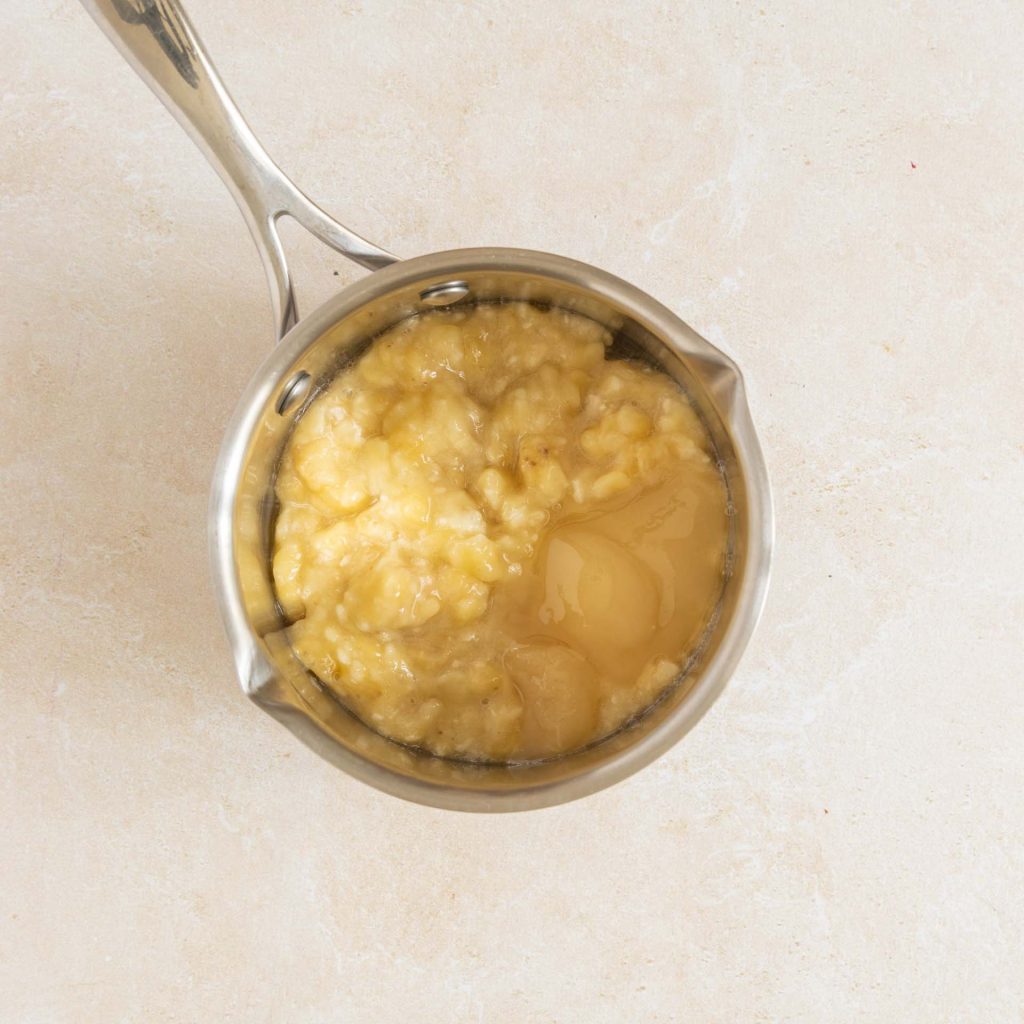 1
Mash the banana with a fork and place in a saucepan with honey. Allow the mixture to heat slowly on the stovetop for 5 minutes to make a compote.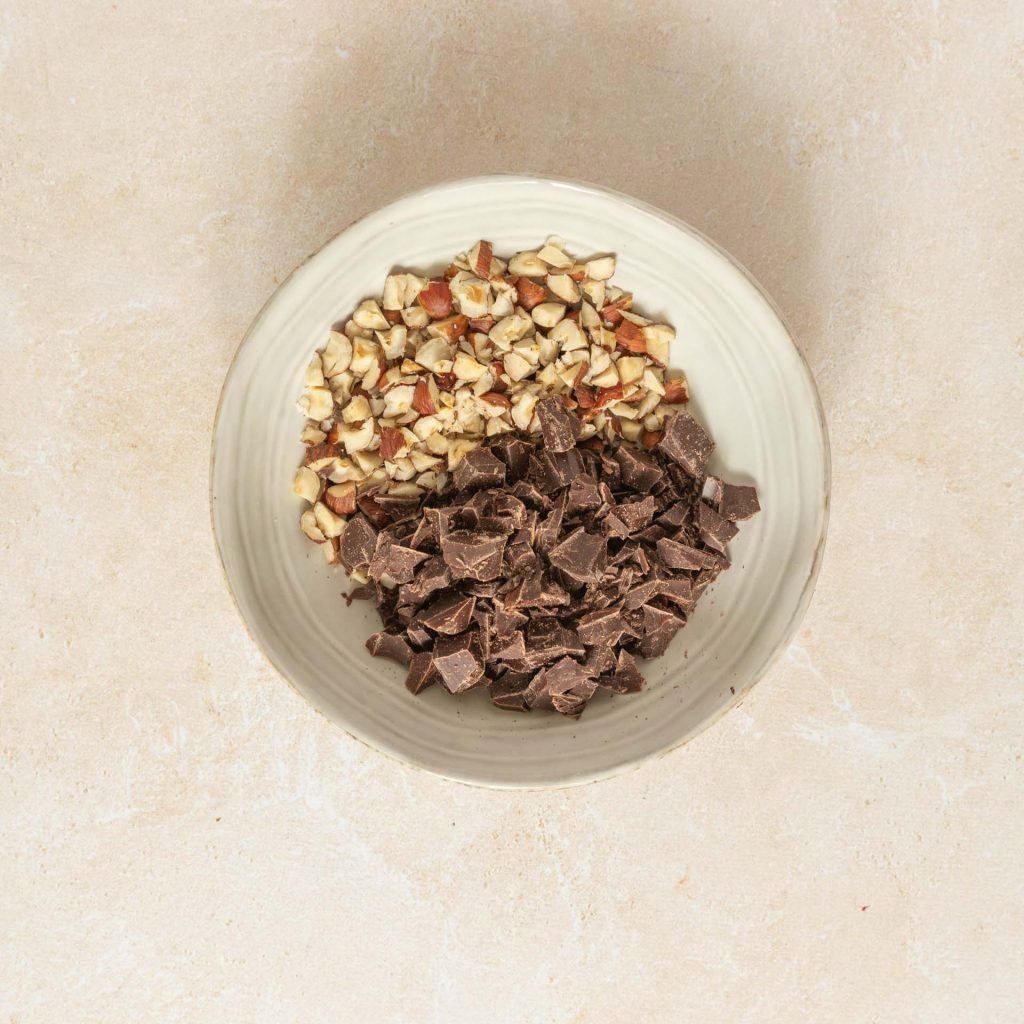 2
Chop the dark chocolate and hazelnuts.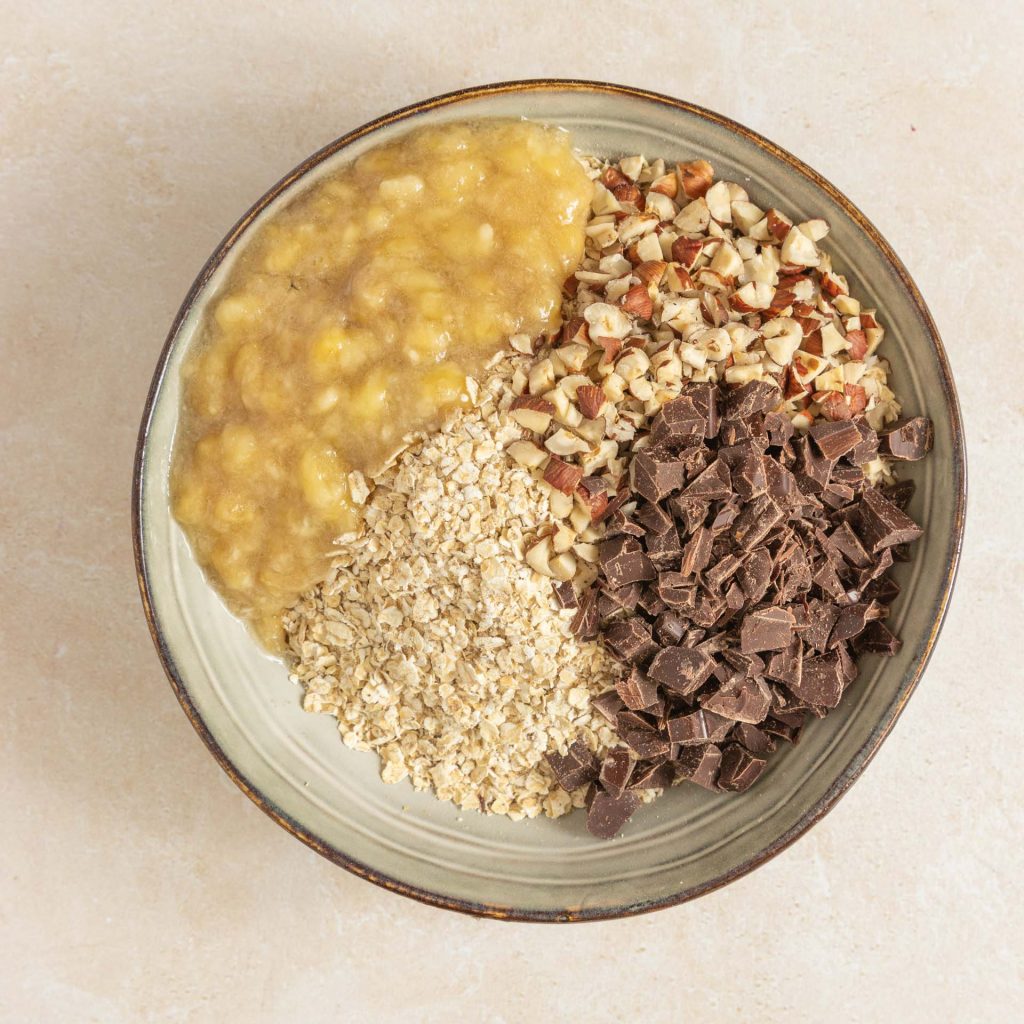 3
In a bowl, mix the oats, hazelnuts, chocolate, and compote. The mixture should be sticky, and all the dry ingredients should be coated with the compote (this works as a binder).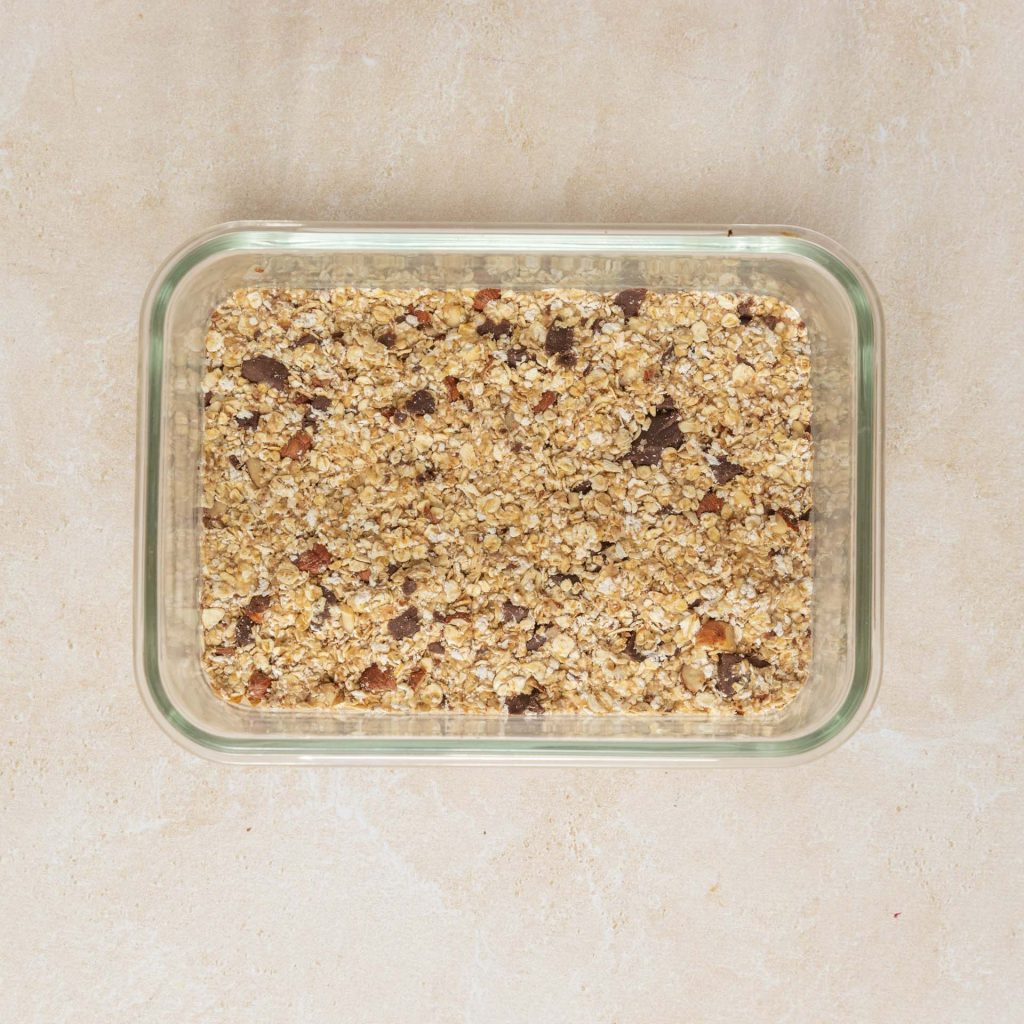 4
Spread the mixture about ¾ inches (2cm) deep on a rectangular baking dish covered in parchment paper (to help with removal after baking). Press mixture firmly together. Bake for 25-30 minutes at 350°F.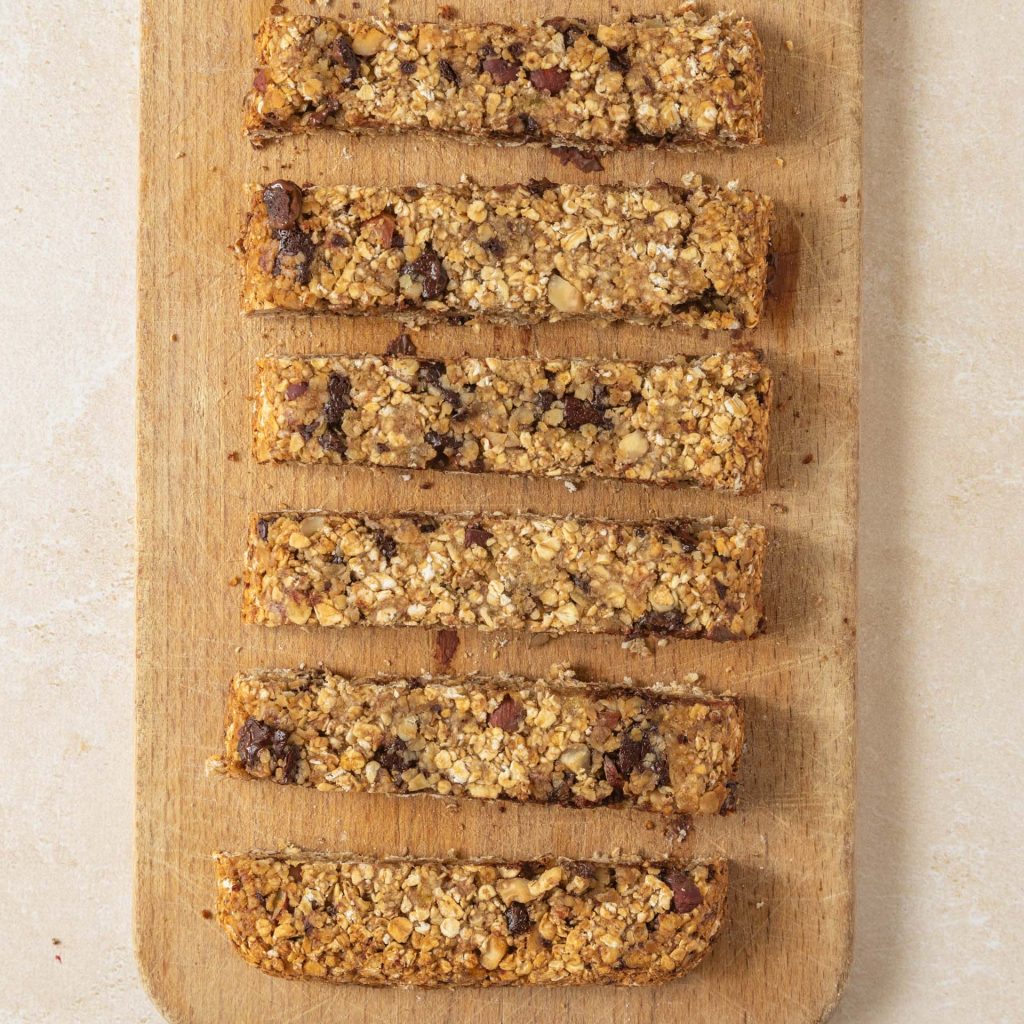 5
Allow to cool then cut into bars.
Bon appétit! 😋
Tips:
You can also form rectangles of dough directly on the baking sheet lined with parchment paper, making sure you press them down well.
If you would like to make crunchier bars, you can put them back in the oven for 5 minutes after cutting into rectangles.
The granola bars stay fresh for one week in an airtight container.