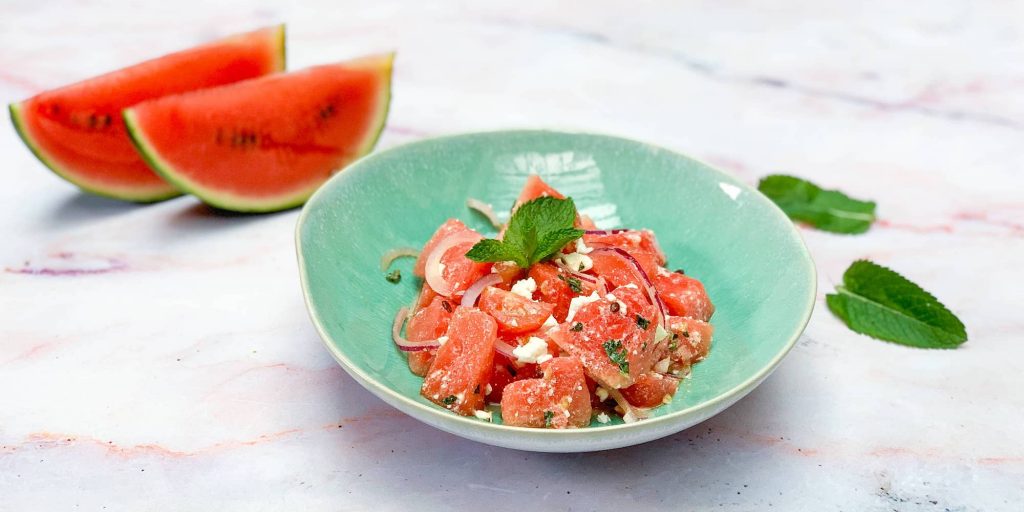 We have the perfect summer salad recipe for you to enjoy this delicious fruit with a little tomato, feta and mint! Refreshing and super easy to prep! 🍉
Ingredients
4 peoples
2 lbs of watermelon (with the rind)
2/3 cups feta cheese
10 cherry tomatoes
1/2 red onion
10 mint leaves
5 tbsp olive oil
3 tablespoons cider vinegar
Salt and pepper (to taste)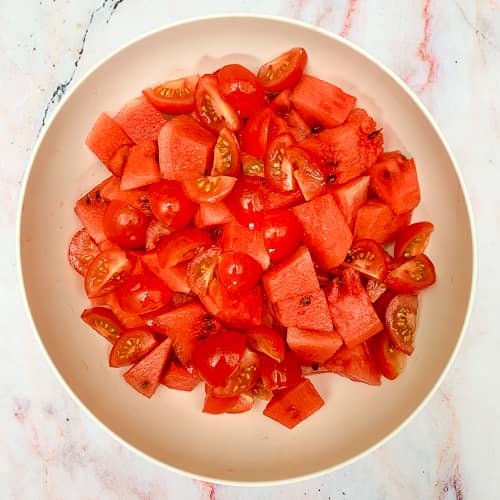 1
Cut the watermelon in half, then into thin wedges. Remove the rind and cut into cubes. Wash the cherry tomatoes and quarter them. Set the watermelon and cherry tomatoes aside in a salad bowl.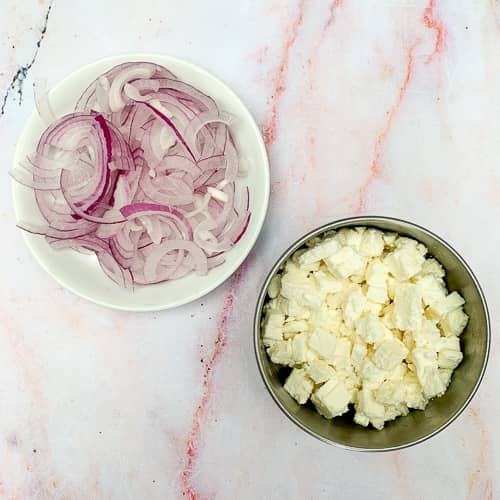 2
Next, cut the red onion half and the feta cheese into small cubes.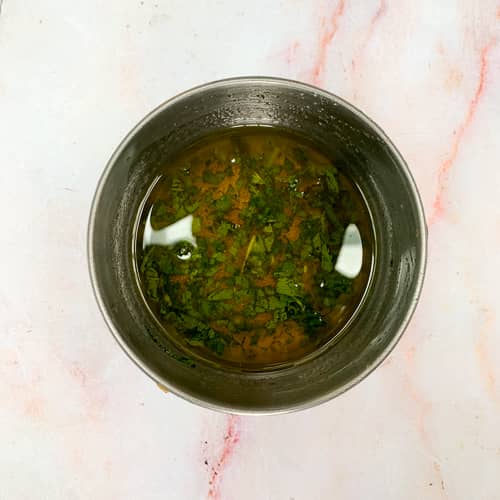 3
For the seasoning, finely chop the mint and gently mix in a bowl with the olive oil and cider vinegar. Season with salt and pepper.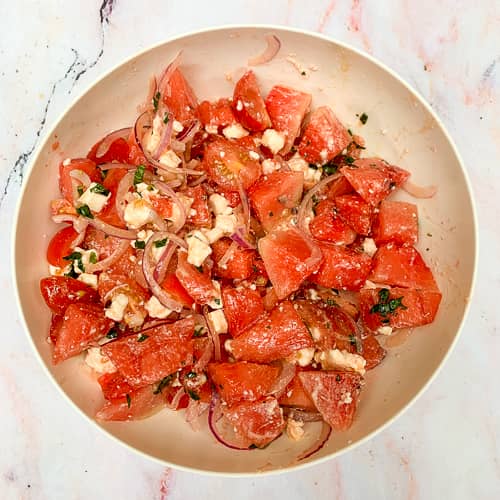 4
Mix everything together in your salad bowl and chill before serving!
Bon appétit and enjoy! 🥰☀️