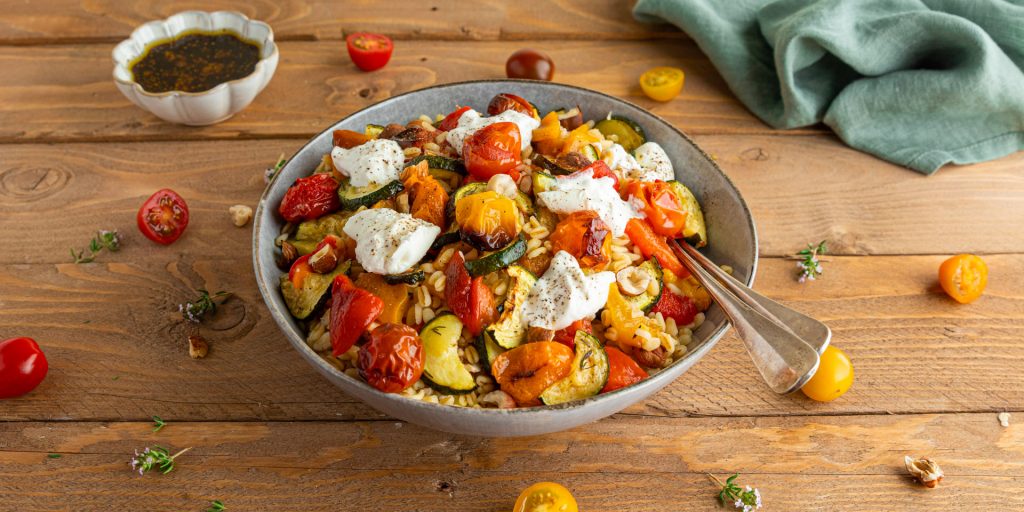 We love grilled summer vegetables, especially peppers and zucchini! Served as a salad with wheat and creamy burrata, we can't wait to sit down at the table 🤤 By the way, did you know that peppers contain more vitamin C than oranges?
Ingredients
6 peoples
Topping:
1 cup wheat
1 yellow bell pepper
1 red bell pepper
2 zucchinis
1 cup cherry tomatoes
1 ball of burrata
1/3 cup hazelnuts
Thyme
Olive oil, salt, pepper to taste
Seasoning:
1 teaspoon mustard
4 tablespoons balsamic vinegar
6 tablespoons olive oil
Salt and pepper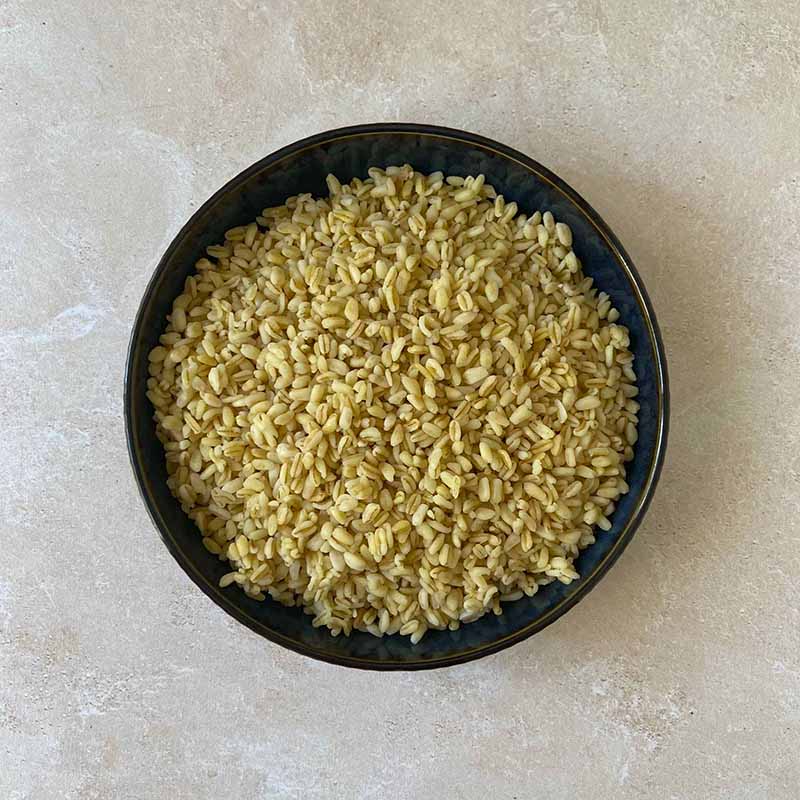 1
Cook the wheat according to package instructions. Drain and leave to cool. Then add a tablespoon of olive oil, salt and pepper.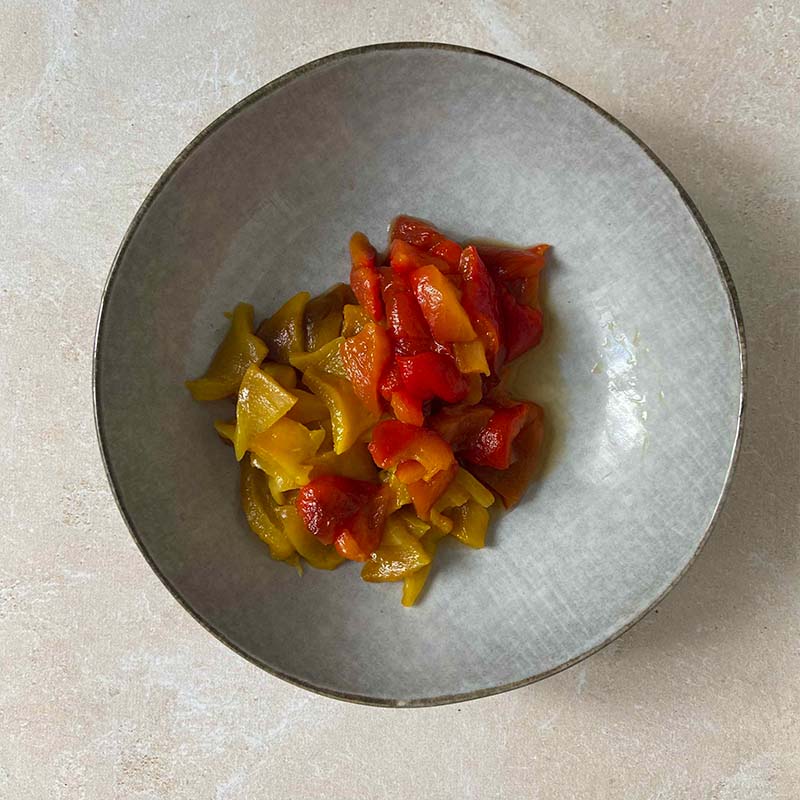 2
Wash the peppers and place whole on an ovenproof tray. Place in the oven at 428° F. When the peppers are almost black, remove and place in a bowl with a lid. Once cooled, they will be very easy to peel. Core and dice them.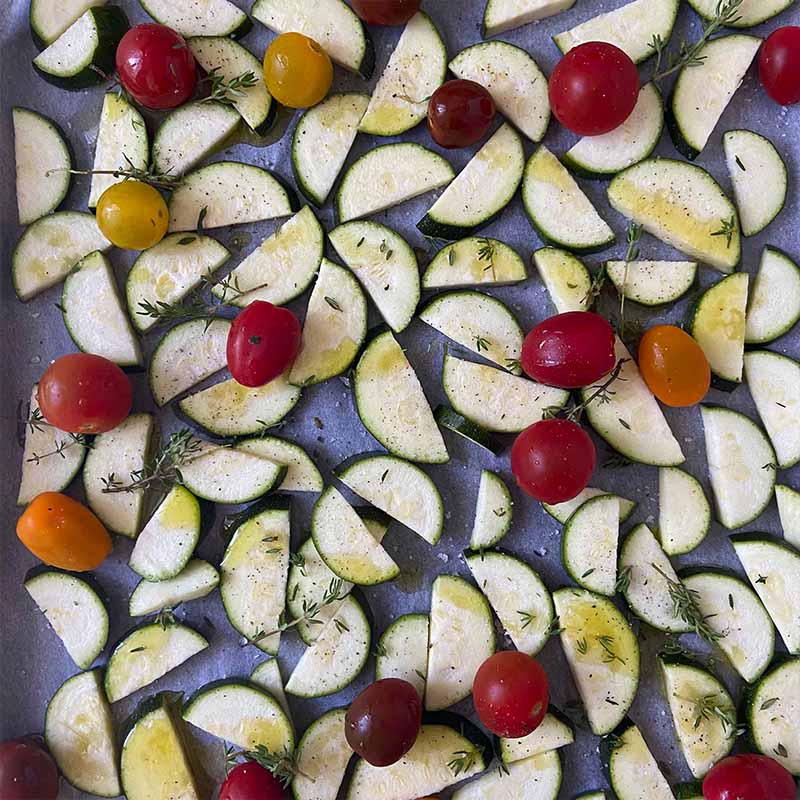 3
Wash the zucchinis and cut them in half lengthways, then into strips. Arrange them on an ovenproof tray and add the cherry tomatoes, salt, pepper, thyme and a drizzle of olive oil. Place in the oven at 380° F for 15-20 minutes. The vegetables should be lightly browned.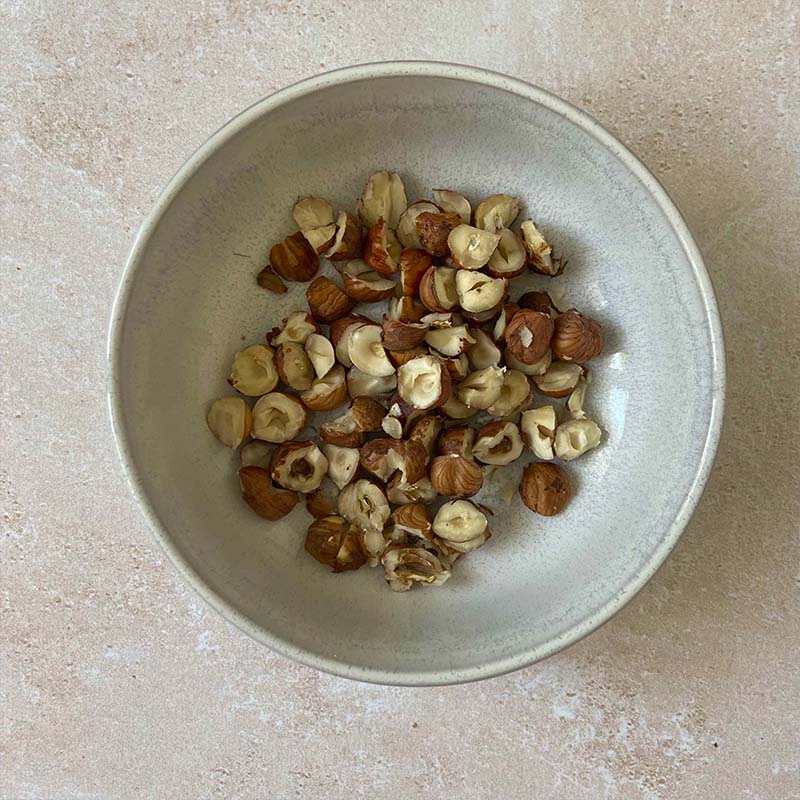 4
Coarsely crush the hazelnuts.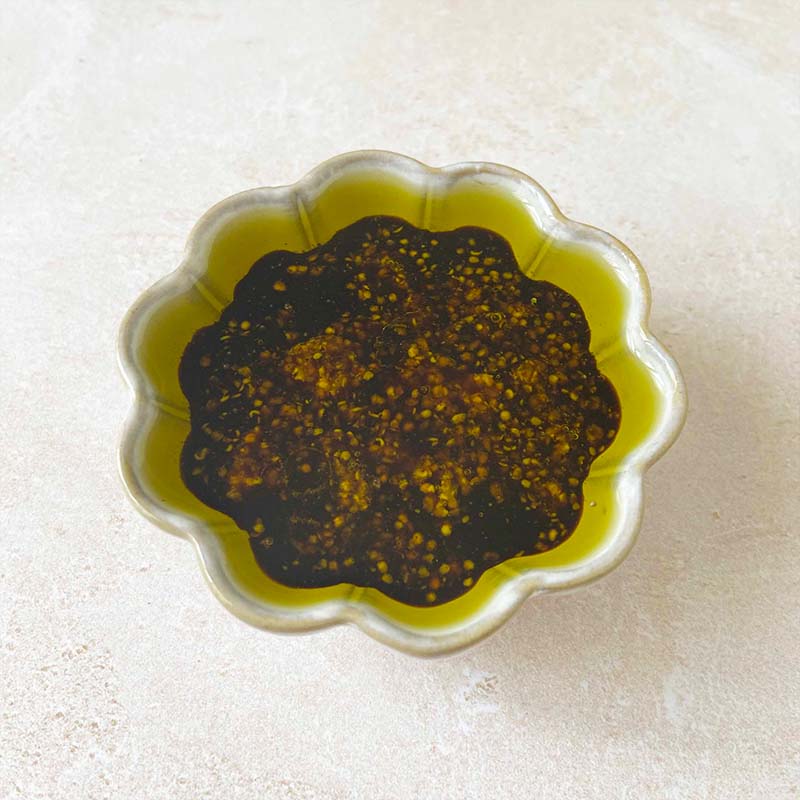 5
Mix all ingredients for seasoning in a bowl.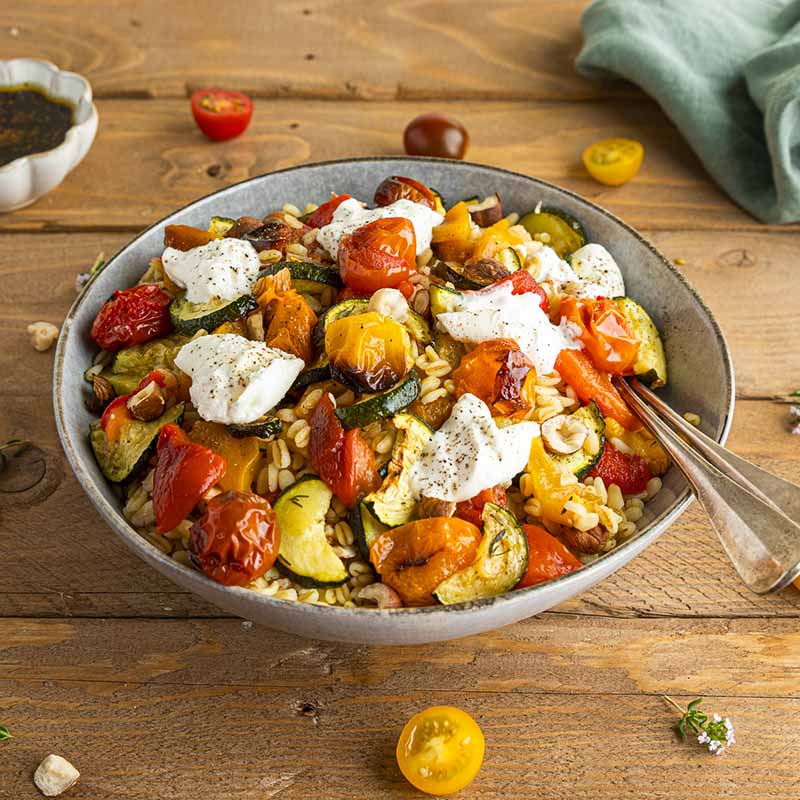 6
In a large salad bowl, combine all the ingredients. Add the whole or chopped burrata on top.
Bon appétit 😋