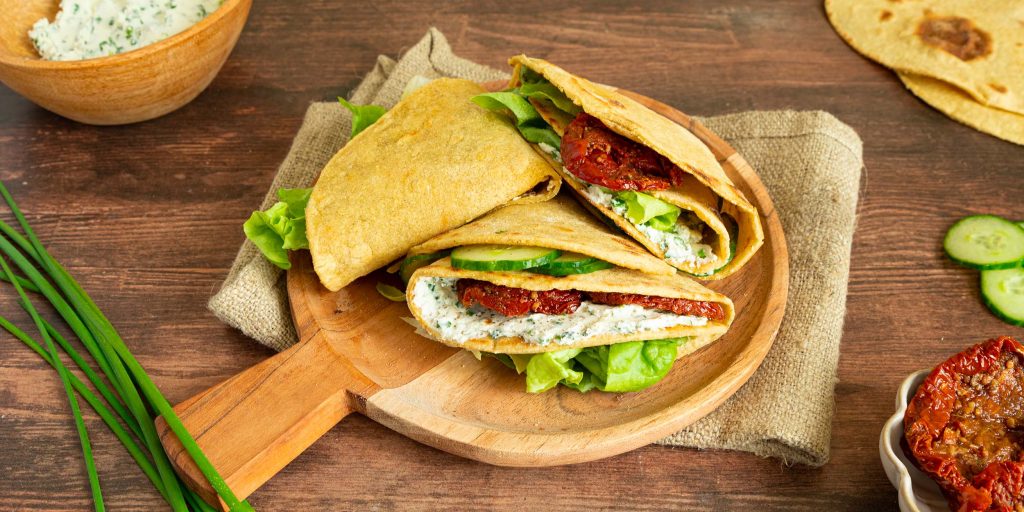 Corn tortillas are easy to make and extremely versatile! We've prepared a super simple and fresh recipe for you with cucumbers 🥒, lettuce 🥬 and sun-dried tomatoes 🍅… Whether it's for breakfast, lunch or dinner, you're sure to enjoy these!
Ingredients
8 tortillas
For the corn tortilla:
1 1/2 cups corn flour
1 1/2 cups wheat flour
1 teaspoon salt
6 tablespoons olive oil
1 1/3 cups water
For the filling (optional):
2/3 cups fresh goat cheese
1/2 lettuce
1/2 cucumber
3/4 cups dried tomatoes
3-4 mint leaves 
Chives to taste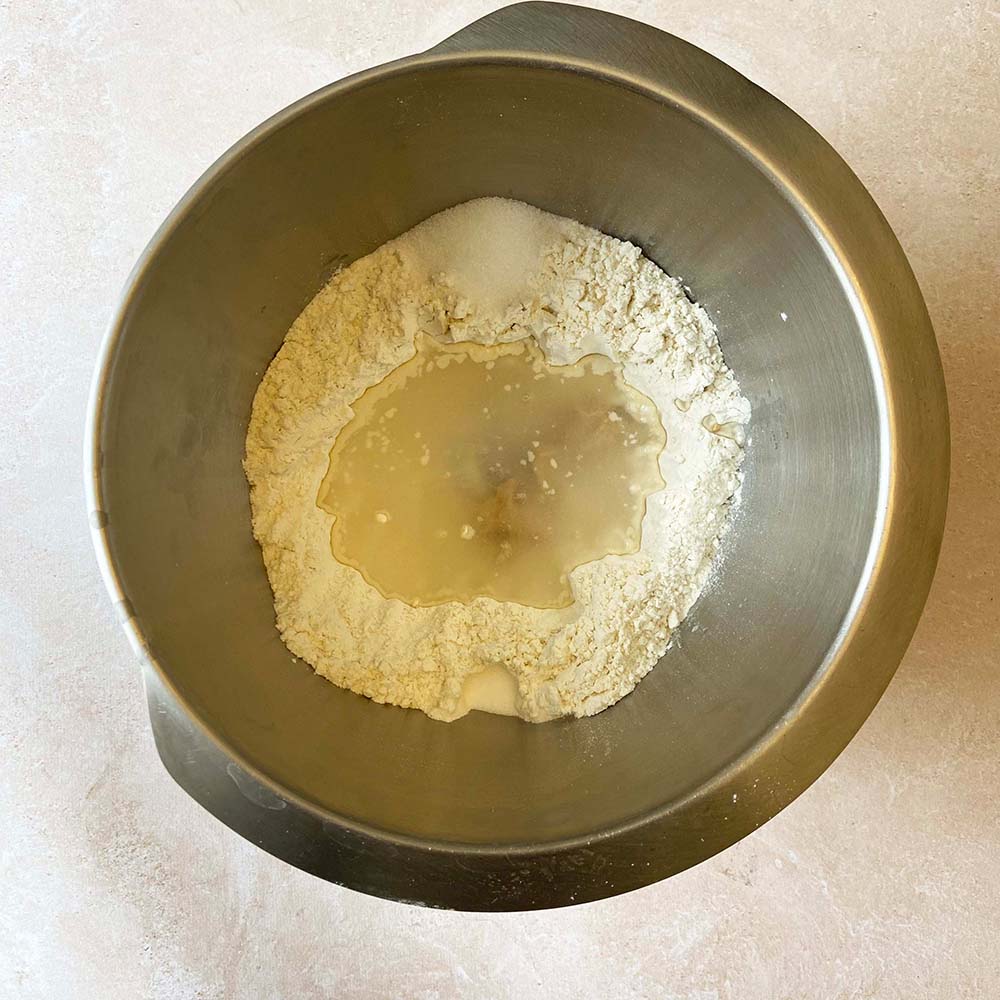 1
In a large bowl, mix the salt, corn and wheat flour. Make a well and add the olive oil. Bring the water to a boil and pour it into the bowl. Knead the dough to form a smooth ball. Put the dough in a bowl and cover with a small plate. Then let it rest for 30 minutes at room temperature.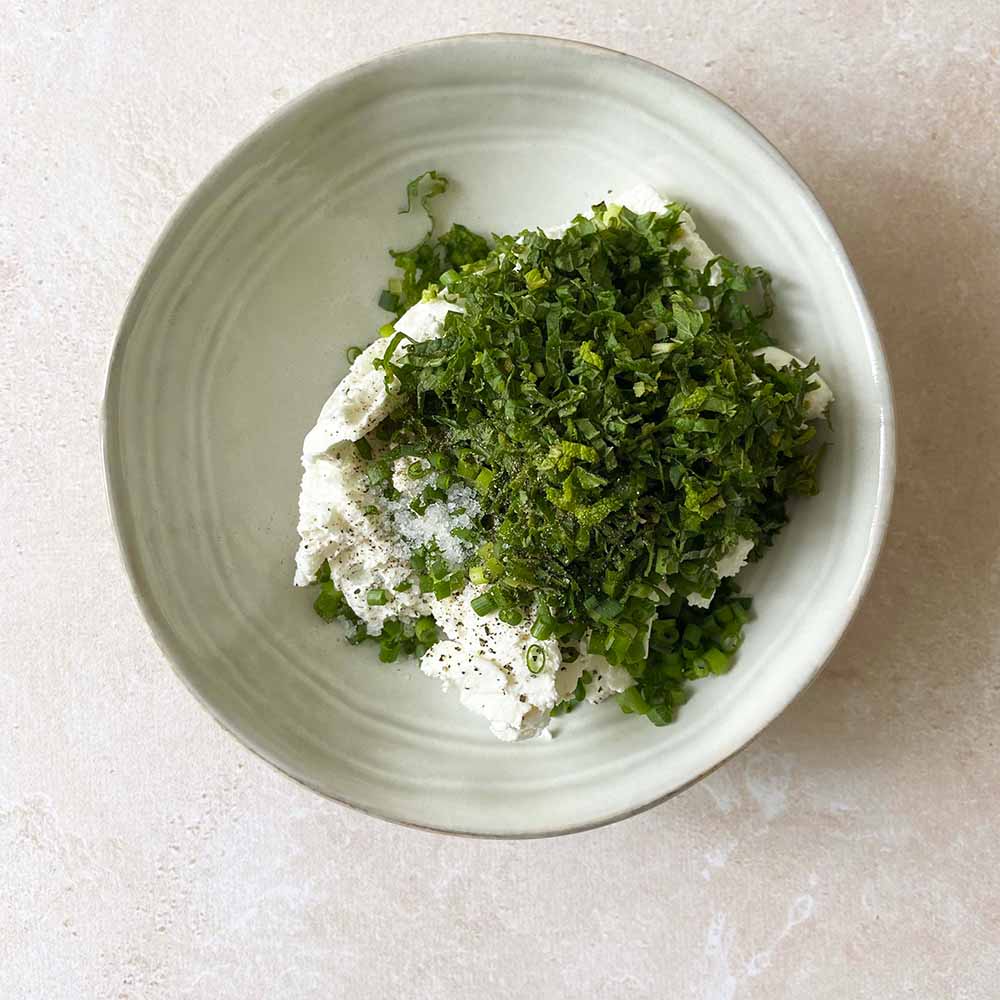 2
Wash the chives and mint then chop them roughly. Mix with the cream cheese and season with pepper.
3
Wash the lettuce and cucumber. Cut the lettuce leaves and the cucumber into slices.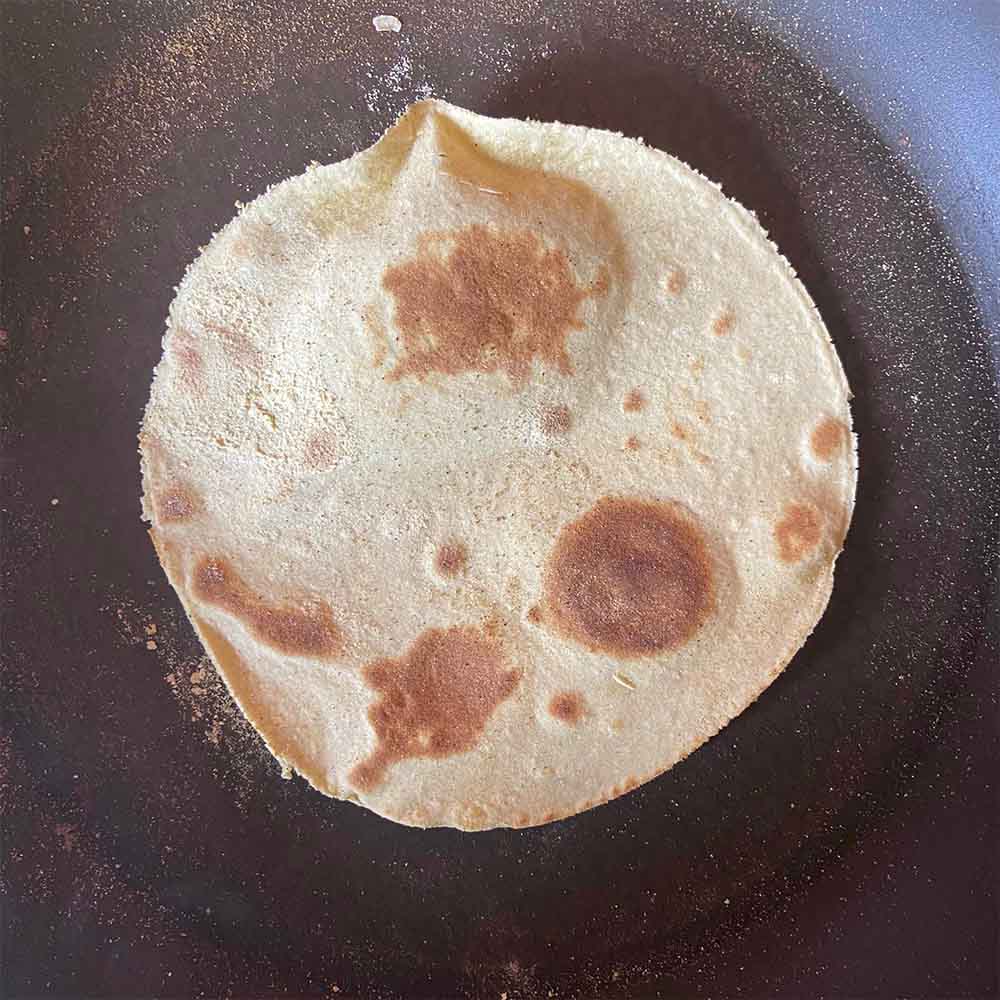 4
Next, divide the tortilla dough into equal sized balls, there should be enough to make 8 of these. Roll them out one by one with a little cornmeal. Place each tortilla in a non-stick pan for 1 to 2 minutes, no butter or oil required. Once they are cooked through, remove them from the pan and cover them directly with a cloth or a plate to prevent them from drying out.
5
Fill the tortillas with cream cheese, cucumber slices, sun-dried tomatoes and lettuce leaves.
You can garnish these wraps with any of your favorites as well of course! For example, you can also add a yogurt base, radishes, spinach and Parmesan shavings… Have fun with it!
And voilà! Bon appétit 😉