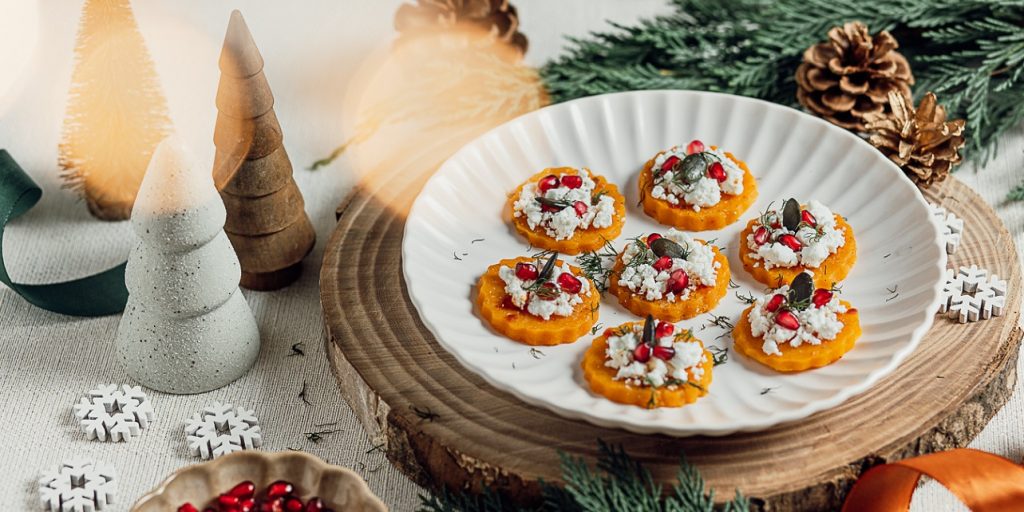 Are you looking for a quick and delicious hors d'oeuvre recipe for your holiday party? 🎄 We've got you covered with this delicious butternut, feta and pomegranate toast that is sure to blow away your guests!
Ingredients
15 toasts
1 butternut squash
70 g (about 1/2 cup) feta cheese
1/2 pomegranate
1 tablespoon pumpkin seeds
2-3 sprigs of dill
3 tablespoons olive oil
1 teaspoon maple syrup
Salt and pepper for seasoning
Smoked paprika for seasoning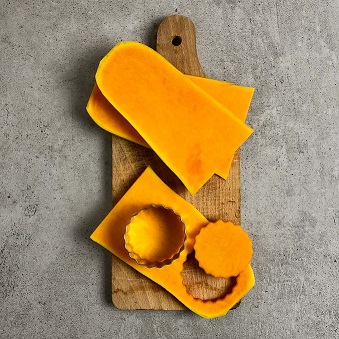 1
Preheat oven to 180°C and set up a baking sheet covered in tin foil. Start by peeling the butternut squash and cut it in half long-ways. Keep the butternut right way up and cut slices, about 1/4 inch thick. Using a cookie cutter, cut out circles of about 2 inches in diameter. No waste tip: use the left overs for a butternut squash and chestnut soup, you can serve these in small glass cups to pass around!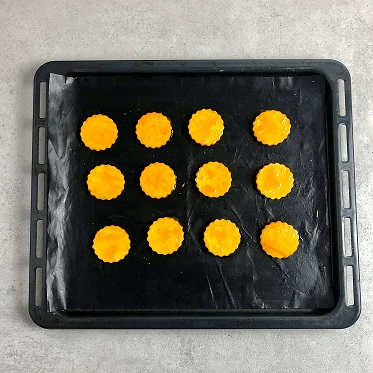 2
Mix together olive oil, maple syrup and add paprika, salt and pepper (to taste). Set up butternut discs all along the baking sheet you prepared earlier, and using a brush, season the discs with the olive oil and maple syrup mix. Once you've covered all the discs, they are ready to go in the oven, leave in for about 15-20 minutes. When they are done, set the butternut aside and let it cool completely.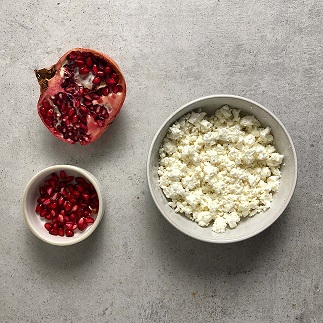 3
Coarsely mash the feta cheese with the help of a fork and seed the pomegranate.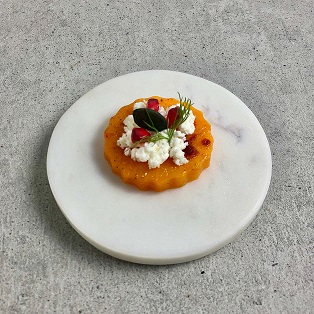 4
Once the butternut discs are cool, spread feta cheese over each discs, adding the pomegranate and pumpkin seeds next and top it all of with a little dill.
Enjoy! ✨